Hot Young Hollywood Stars Attend 'To Do List' Premiere: Rachel Bilson, Aubrey Plaza & More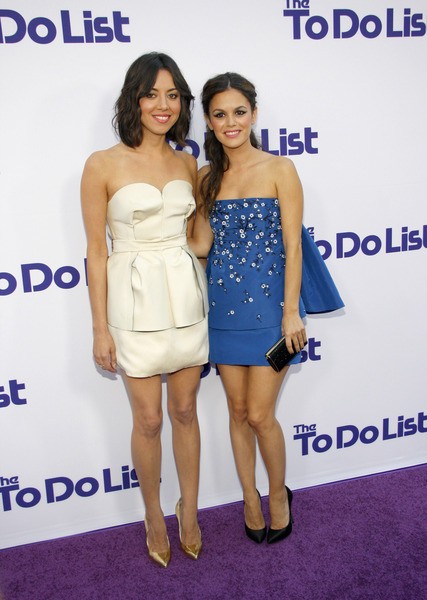 Several sexy young stars attended "The To Do List" premiere in Los Angeles on Tuesday. "Hart of Dixie" star Rachel Bilson looked sweet in a short bright blue cocktail dress splattered with sequins, while co-star Aubrey Plaza wore a sexy strapless cream-colored dress with gold heels.
The film centers on valedictorian Brandy Klark (Plaza), who in 1993 decides to ditch her uptight image before going to college. Her plan? Create a "to do" list of all the activities she missed out on in high school and implement the plan with the help of her friends, sister and boss.
"The To Do List" hits theaters on Friday, July 26.
Plaza plays intern April Ludgate on NBC's "Parks and Recreation" and is known for her deadpan-style humor. 
Check out more photos from the premiere...