Hot Shots: 'Mad Men' Stars Jon Hamm, Christina Hendricks, More At PaleyFest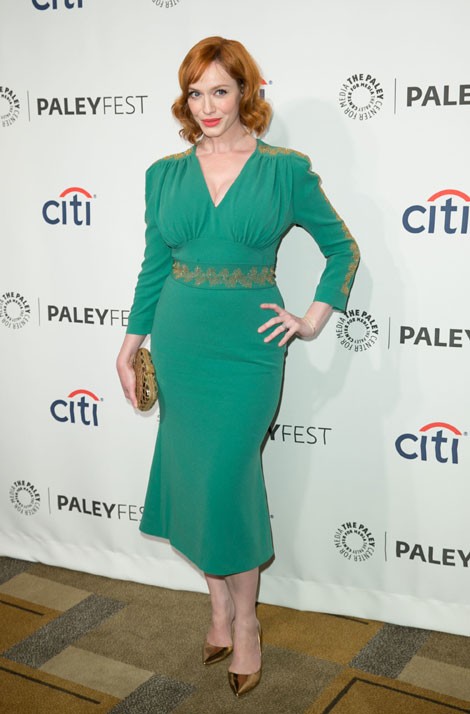 The stars of "Mad Men" attended PaleyFest 2014 at The Dolby Theatre in Los Angeles on Friday. Cast member including Jon Hamm, Christina Hendricks, and Jessica Pare posed for photos.
New promotional images from the upcoming season center on aviation. Don Draper (Hamm) is pictured walking off a plane and also hanging out in an airport with Peggy Olson (Elisabeth Moss). He has Roger Sterling (John Slattery) as a seatmate and looks as if he's leaving the airport with Megan (Pare) clinging to his arm.
Season 7 premieres on April 13.