Hot Shots: Bar Refaeli, Brooklyn Decker & Paris Hilton Bare Their Midriffs At 'Leather & Laces' Party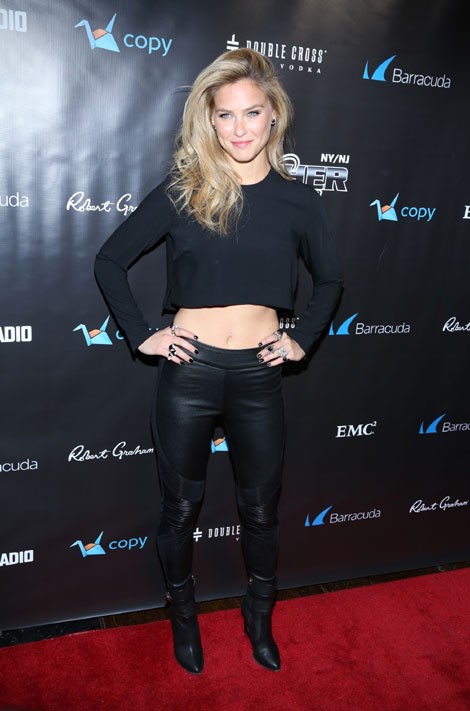 Hearts were thumping at the 11th Annual "Leather & Laces" two-night party during Super Bowl XLVIII in New York at the Liberty Theater on Friday.
Israeli-born model Bar Refaeli showed off her toned figure in tight, black leather biker pants and a black crop top.
She shared the red carpet with fellow model Brooklyn Decker, who wore a slightly longer blouse, turquoise mini skirt and thigh-high boots.
Socialite Paris Hilton also stepped out for the event, wearing a two-piece black leather ensemble that showed off her midriff.
Check out more photos from the event...