Hot Pics: Candice Swanepoel Shares Topless Behind-The-Scenes Photos From Her Latest Victoria's Secret Shoot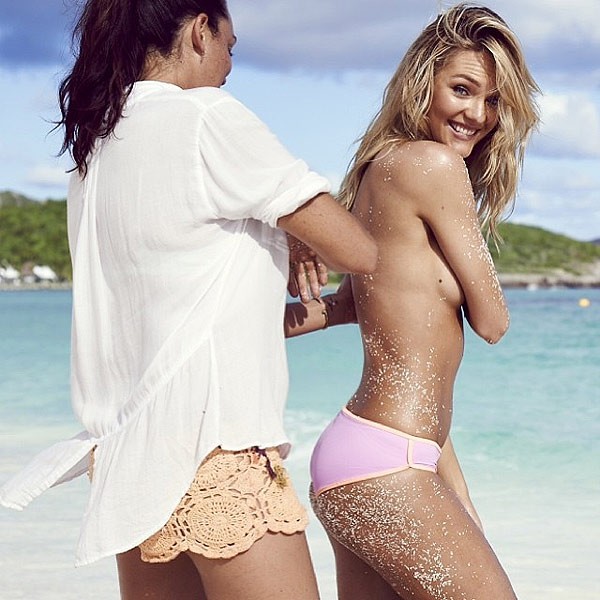 Candice Swanepoel shared a few photos from her latest Victoria's Secret swimwear photo shoot on her Instagram page earlier this week.

The sexy 25-year-old South African showed off plenty of flesh in some daring shots, including one that easily puts her in the running for best backside ever.

The photo shoot was held in St. Barths, after which Candice set of for the nearby Turks and Caicos Islands. While there she shared some extremely sexy videos of herself dancing perhaps the sexiest dance ever.

"What happens when we get bored in Turks and Caicos..dress up and dance," she wrote.