Hot New Couple Elisabetta Canalis And Steve-O Spotted In Rome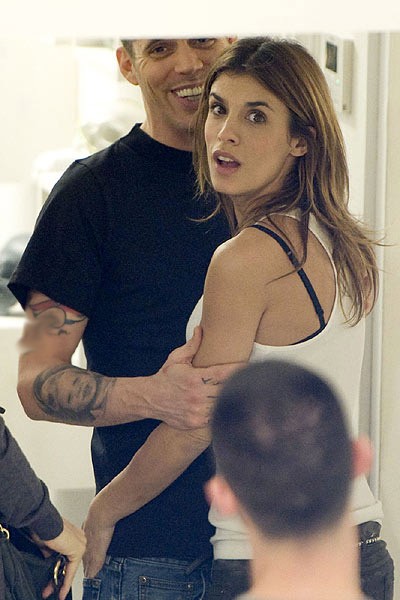 Elisabetta Canalis and her new boyfriend, Jackass star Steve-O, were spotted getting close together in Rome, Italy on Saturday.

The new couple was spotted around town shopping together, holding hands, kissing and taking cell phone pictures together while on a cab ride.

Elisabetta and Steve-O (real name Stephen Glover) reportedly met via Dancing With The Stars (She was featured in season 13 while he was on season 8), and news broke of their relationship late last month when they were spotted together in Los Angeles.

A source told RadarOnline.com, "Steve makes Elisabetta laugh, and that's her weakness. That was her favorite thing about George Clooney - he was always cracking her up and playing practical jokes on her."