Hot Mess Michelle Williams Wears A Garter Belt & Black Jumpsuit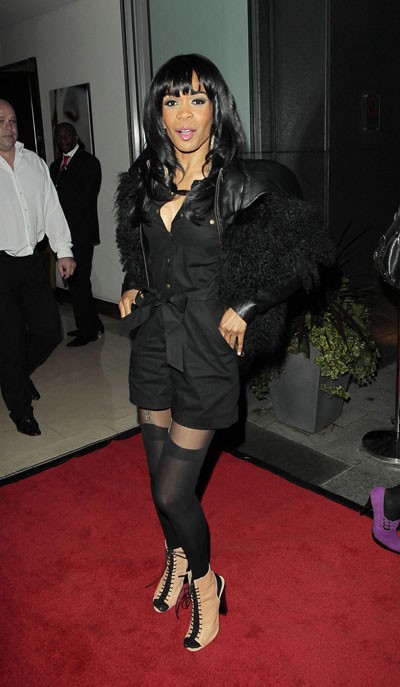 Michelle Williams, a former member of Destiny's Child, attended the Asahi Rising Stars cocktail competition in London yesterday. The Japanese beer brand is hosting a competition to find the best barman.
What do you think of the pop star's garter belt, black jumpsuit and furry jacket combination? We think it's a hot mess!
Michelle is currently competing on the U.K. reality show "Strictly Come Dancing."
Check out more photos of Michelle here!