Hot Mess: Holly Madison At Wayne Newton's New Las Vegas Show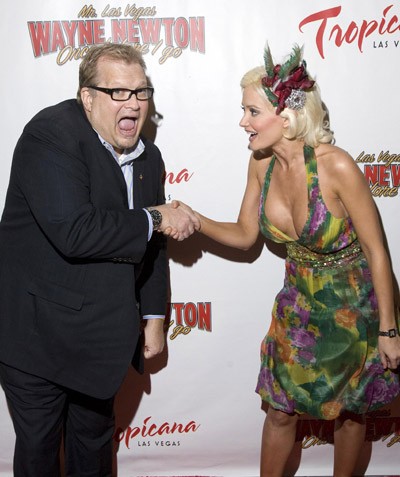 Check out
Drew Carey
and
Holly Madison
at the grand opening of
Wayne Newton
's new Las Vegas show yesterday at The Tropicana Hotel and Casino. What is Holly wearing in her hair? And what was she thinking with that dress? More photos after the jump.
Holly made her first boyfriend wait months for sex so she could gradually "bring down" her bra size. She used to stuff her bra with tissue paper to look less flat. She had a boob job in 2001, just after she moved into the Playboy Mansion, and she has never looked back.
On future enhancements: "I wouldn't consider more surgery - unless my body implodes after I have kids! And I'm scared of getting stuff [like Botox] put into my face. It makes you look like you have a rubber mask on. Beauty is truly on the inside. Looks don't define you - they're just a tool to get what you want."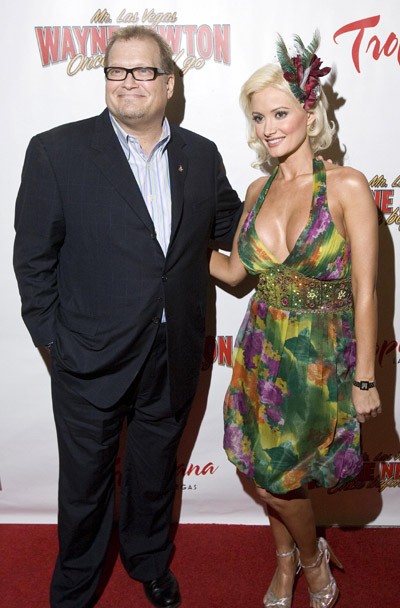 Image © AP Photo/Eric Jamison
Click the pics for Holly Madison's gallery: