Hot Legs: 'Vampire Diaries' Star Nina Dobrev At The MuchMusic Awards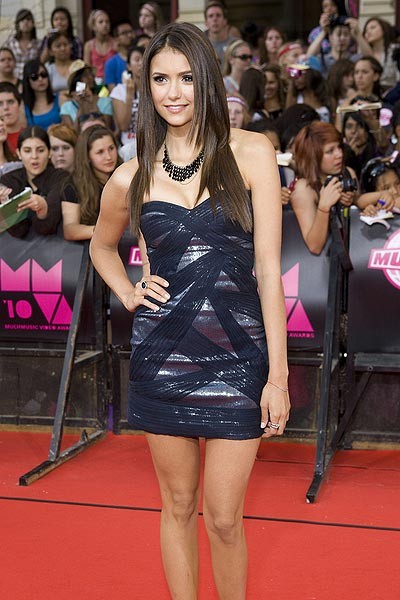 If "Vampire Diaries" starlet Nina Dobrev isn't a household name yet, she will be soon. She looked hot on the red carpet at the MuchMusic Video Awards in Toronto on Sunday. The short, strapless blue dress with a criss-cross pattern showed off her body in all the right places.

Nina was born in Bulgaria and moved to Canada at the age of two. She first caught audience's attention with a role in the horror musical "Repo! The Genetic Opera" (the film version starred Paris Hilton.)

On the CW vampire show she plays two characters: Elena Gilbert, a human who is caught between two vampire brothers, and Elena's doppelganger Katherine Pierce, a vampire that the same brothers each loved while they were still human during the Civil War.
(click pic for next)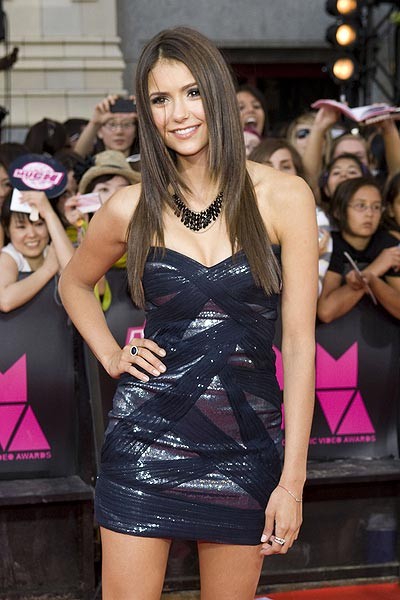 Click the pics for larger images:
- Click here for more Nina Dobrev pictures! -