Hot Legs: Sarah Jessica Parker In A Little Black Dress In NYC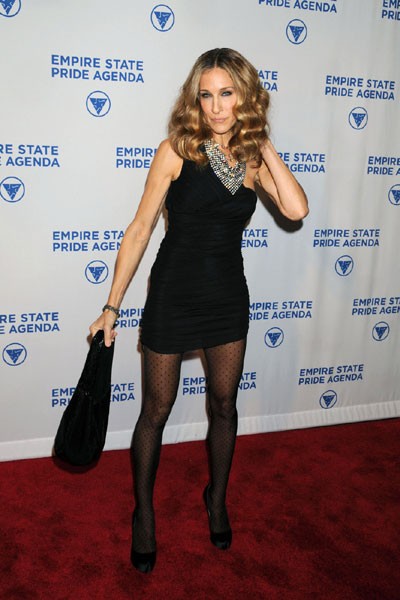 Sarah Jessica Parker was slim and sexy at the Empire State Pride Agenda Fall dinner at the Sheraton hotel in New York City last week.  The former "Sex And The City" star looked great in patterned stockings and a short black dress.
Sarah stars in the upcoming film "The Ivy Chronicles," an adaptation of Karen Quinn's novel of the same name, which centers on a successful businesswoman who starts an exclusive kindergarten-placement business for high-powered women.
The actress was recently named on Forbes magazine's highest paid actress list.  She made $25 million between June 2009 and June 2010.  Forbes editors looked at income from film roles in addition to money that stars might have earned from perfume deals, clothing lines and ad campaigns.