Hot Legs: Rosario Dawson Is 'Unstoppable' At Film's L.A. Premiere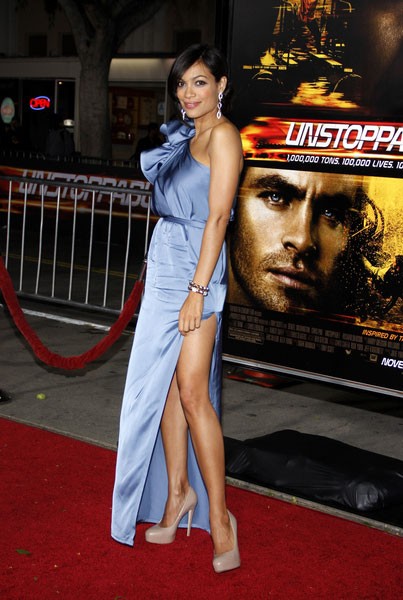 Rosario Dawson showed up to the "Unstoppable" premiere in Los Angeles yesterday wearing a prom-like dress.  We weren't crazy about her gown, but her legs look fantastic. What do you think?
The film's plot centers on two locomotive operators who team up to stop a runaway train filled with explosives. Denzel Washington and Chris Pine star in this action thriller from director Tony Scott.
Rosario also stars in the upcoming movie "The Zookeeper" about a lovelorn zookeeper (Kevin James) who gets a little help from his animal buddies in order to find a mate.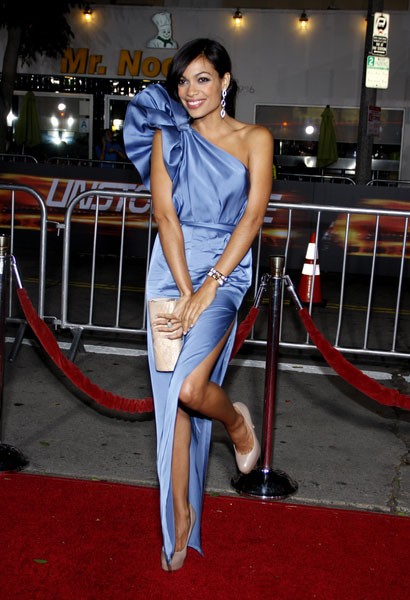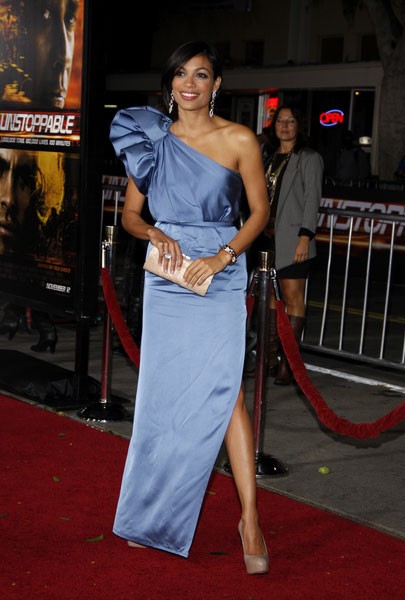 Click for more great Rosario Dawson pictures: