Hot Legs: Rachel McAdams In A Tight, Strapless Dress At 'Morning Glory' Premiere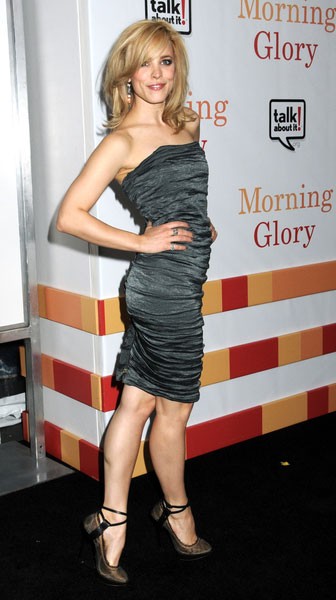 Rachel McAdams was sizzling on the red carpet at the "Morning Glory" world premiere in New York City on Sunday.
Produced by J.J. Abrams and written by Aline Brosh McKenna ("The Devil Wears Prada"), director Roger Michell's comedic glimpse into the cutthroat world of live television finds a desperate female news producer (McAdams) attempting to put out the flames between an anchorman (Harrison Ford) and his blustery but iconic cohost (Diane Keaton) in a last-ditch effort to save their failing morning show.
Jeff Goldblum co-stars in the Paramount Pictures production.
See more photos of Rachel here!