Hot Legs: Model Irina Shayk Walks Home After A Steamy Night With Boyfriend Cristiano Ronaldo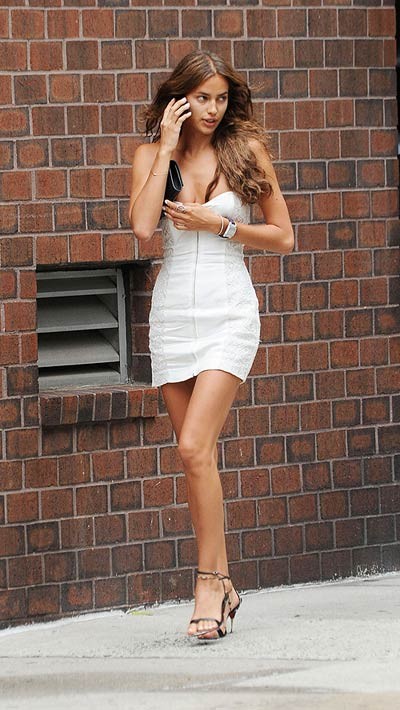 Sans make-up, Irina Shayk left her boyfriend Cristiano Ronaldo's NYC hotel on Thursday wearing the same dress she wore the night before.

The swimsuit model walked all the way from her famous soccer boyfriend's hotel to her apartment building in the West Village, while talking and texting on her phone.

Irina recently wrote on her Facebook page: "My boyfriend is, now, the father of a boy."

The Real Madrid player, 25, posted the announcement on his official website, Facebook and Twitter pages, but he refused to reveal who the child's mother was. According to Irina's friends, she was shocked by the baby's birth.
(click pic for next)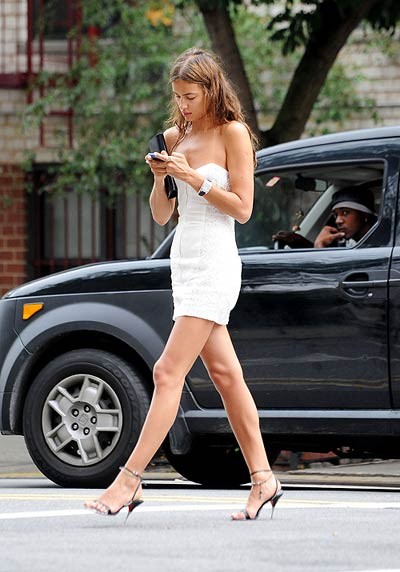 Click the pics for larger images:
- Click here for more Irina Shayk pictures! -