Hot Legs: Milla Jovovich In A White Lace Dress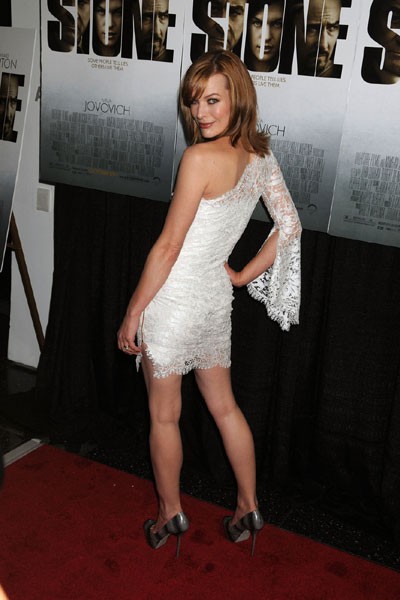 Milla Jovovich posed for photographs at the premiere of her new film "Stone" held at the Museum of Modern Art in New York City.
In the film, a convicted arsonist schemes to get out of prison by convincing his debauched wife to seduce his retirement ready parole officer.
Milla is eyeing a fifth "Resident Evil" movie. In a post to fans on her Twitter page last month, she wrrote, "Thank you all so much for all your great comments on the film! I'm SO happy you all love it! Have fun watching RE4 this weekend! Let's do RE5 soon!"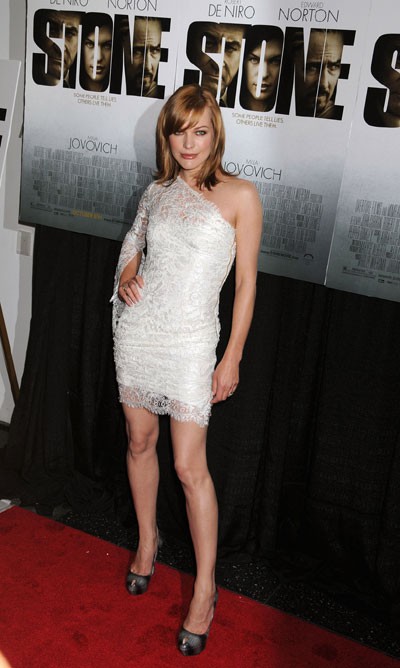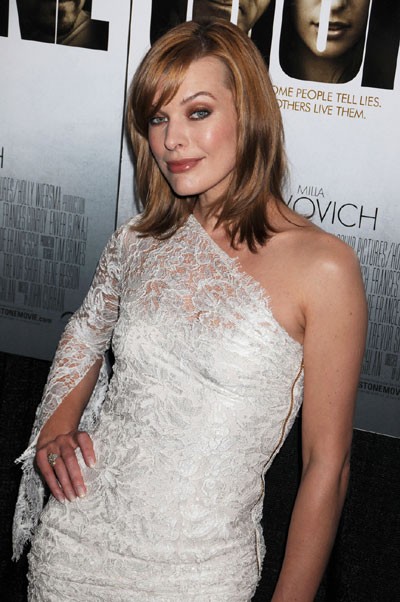 Click for more great Milla Jovovich pictures: