Hot Legs: Malin Akerman Went Out In West Hollywood In A Skin-Tight Dress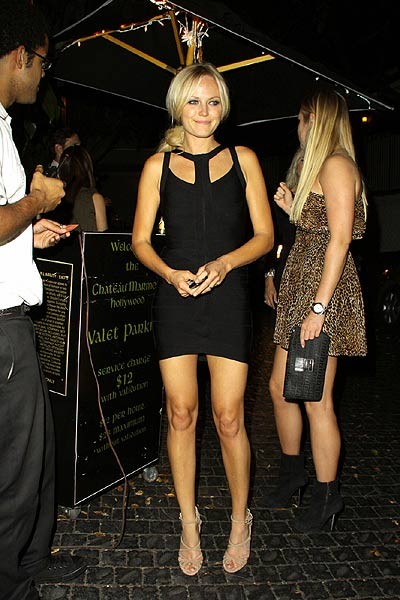 Blonde beauty Malin Akerman enjoyed a night out at Chateau Marmont on Thursday night and showed off her long legs in a skin-tight black dress with a couple of interesting looking cutouts at the top. We're not very fond of the big black 'Y' shape at the top and think maybe if it were replaced by a nice necklace it would look a little better.

The Swedish-born "Watchmen" star will begin filming "The Giant Mechanical Man," in Detroit later this month with co-stars Jenna Fischer and Topher Grace. Fischer plays a zookeeper who falls in love with a street performer; and Akerman plays her sister, who tries to set her up with a pompous self-help guru instead (Grace).

Malin's also set to star in "Wanderlust" with Paul Rudd and America's Sweetheart, Jennifer Aniston. The film is slated for an October 2011 release date.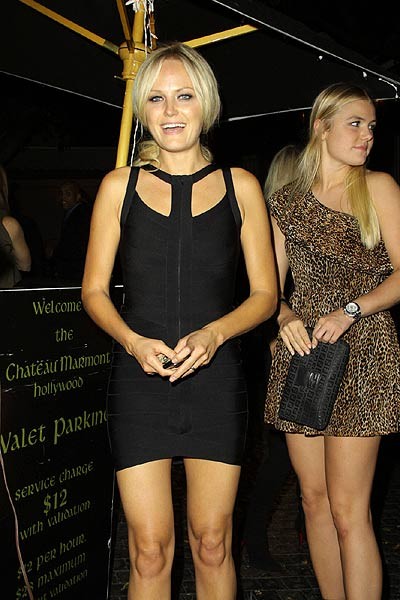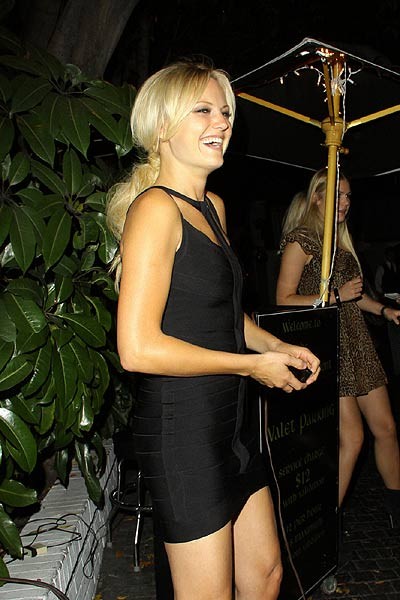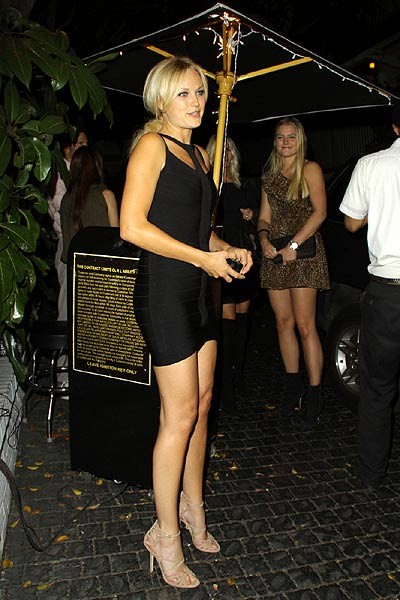 More: Celeb Photo Features | Fashion Photo Features
Click for more great Malin Akerman pictures: