Hot Legs: Kelly Brook Shows Us Her Bicycle Seat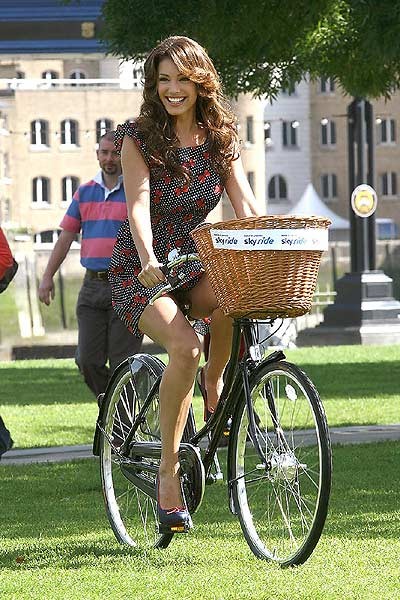 "Piranha 3D" star Kelly Brook promoted a bike ride in London on Tuesday. She cycled near the London Tower Bridge wearing a navy blue dress with red bows and white polka dots.

The actress joined London Mayor Boris Johnson to get the word out about the SkyRide event, which will take place in cities across the country on Sunday and is aimed at getting more people out exercising.

If you want Kelly to strip and get sexy with a female porn star, speak French.

The British beauty admits French director Alexandre Aja managed to get the most out of her in "Piranha 3D" because his sexy accent melted her and made her willing to do almost anything.

She told Playboy magazine, "If he were a ballsy American and asked me to bend over and smile at the camera, I'd be a bit suspicious."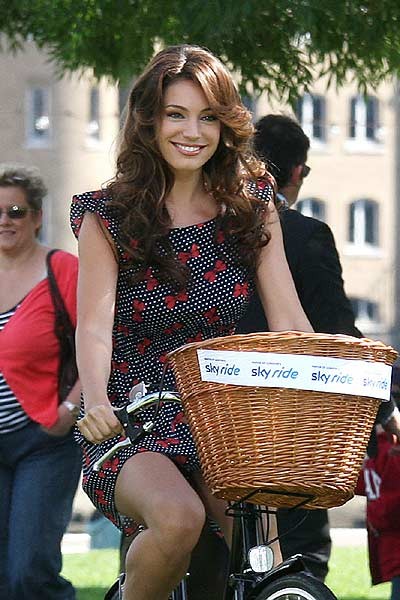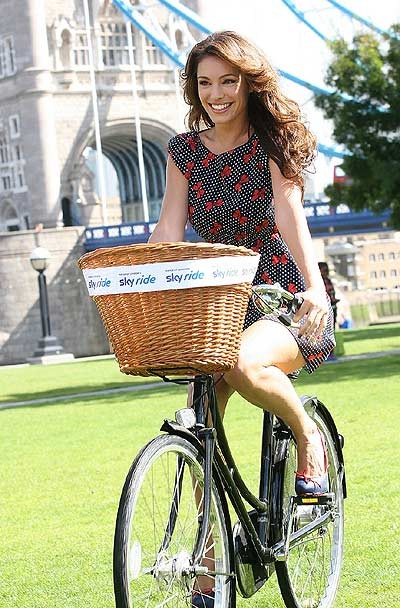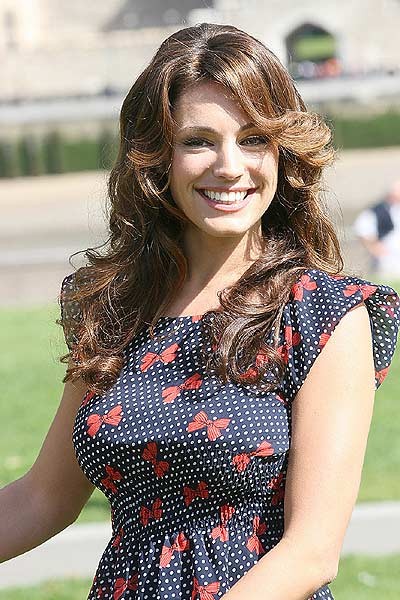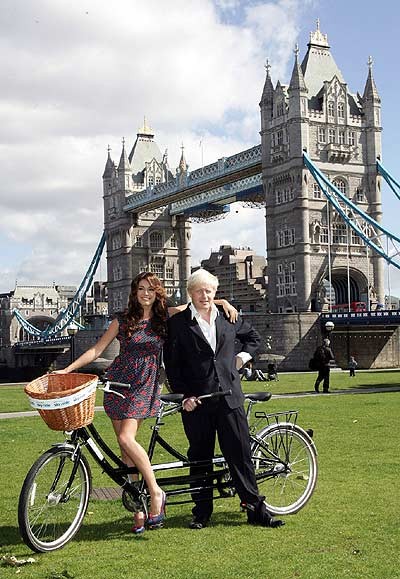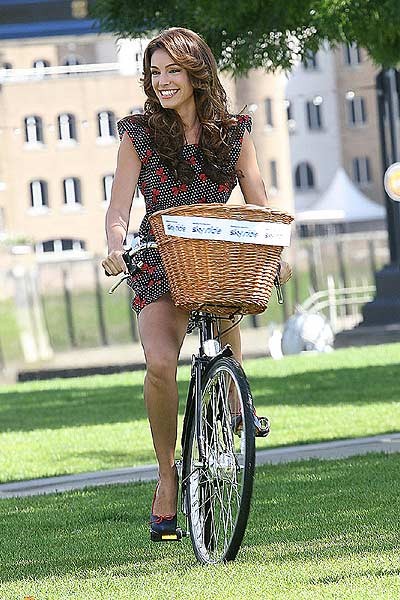 More: Celeb Photo Features | Fashion Photo Features
Click for more great Kelly Brook pictures: