Hot Legs: J. Lo Shows Hers Off In A Mini-Dress At The 'American Idol' Season 13 Premiere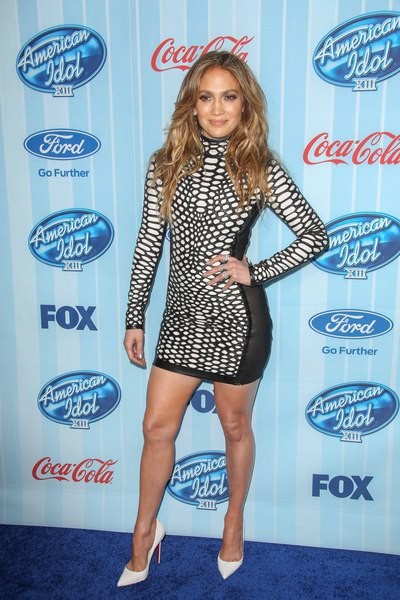 A very sexy and curvy Jennifer Lopez wore a skin-tight black-and-white mini-dress to the American Idol Season 13 premiere Tuesday night that's sure to please all the leg-men out there.

The 44-year-old judge, who is returning to the show after a season off, wore a just-as-sexy outfit to the Television Critics Association (TCA) Winter Press Tour FOX All-Star Party, where she was asked about her relationship with backup dancer Casper Smart.

"I don't know (about getting married for the fourth time)," she told People magazine. "We'll see. I don't know.

"You know, I've always believed in that institution. I believe in it, but it is difficult. I've had my challenges, but at the same time I believe in love, and I think that is the main thing."