Hot Legs: Gisele Bundchen Performing During Carnival In Rio De Janeiro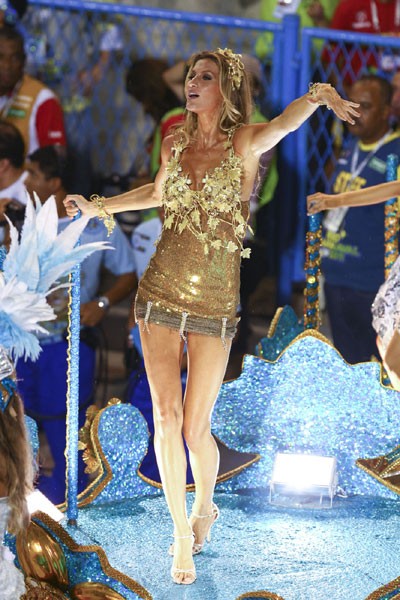 Brazilian model Gisele Bundchen performed on the Vila Isabel Samba School float during carnival celebrations at Sambadrome in Rio de Janeiro yesterday.

We also spottted her wearing a tiny bikini outside her hotel room in Rio De Janeiro where she's vacationing with husband Tom Brady.
The model made headlines last month when she allegedly branded sunblock "poison."  She was quoted as saying, "I cannot put this poison on my skin. I do not use anything synthetic."

Her publicist claims the 30 year old's words were wrongly translated from her native Portuguese to English by the media because the stunner would "never" avoid sunblock.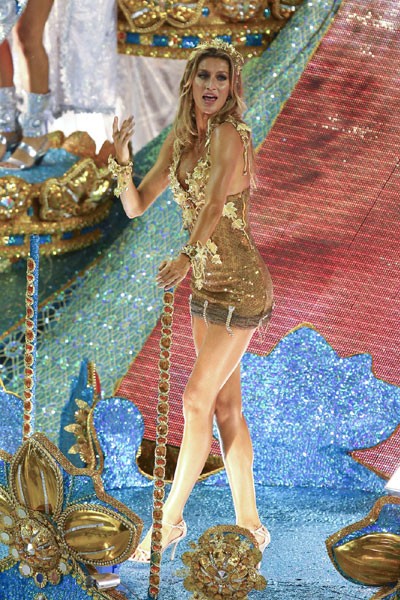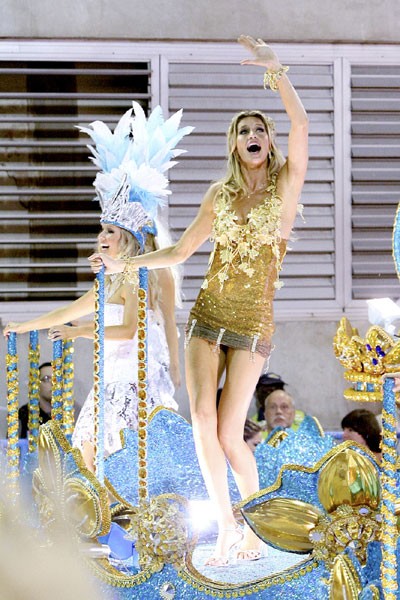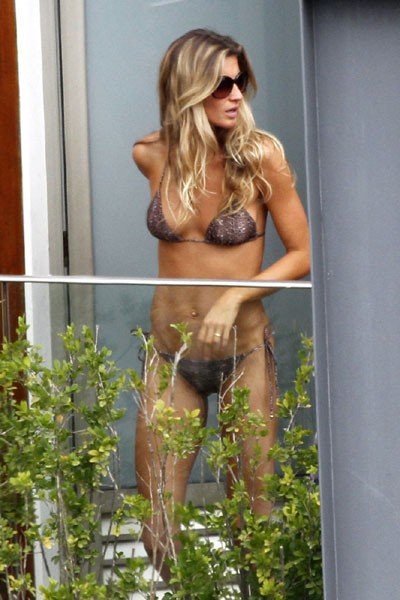 Click for more great Gisele Bundchen pictures: