Hot Legs: Emma Stone Gets An Easy A For Hers!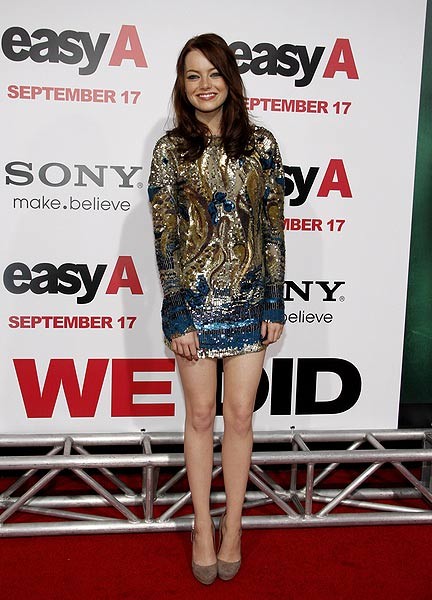 Emma Stone showed up to the "Easy A" premiere in Los Angeles earlier this week wearing a really, really sparkly gold and blue dress. Is there such a thing as too many sequins?

"Easy A" is a re-imagining of Nathaniel Hawthorne's "The Scarlet Letter." It's a contemporary high school comedy about a scheming student who plots to give her popularity a boost by painting herself the easiest lay in school.

Emma is also starring in the upcoming film "The Help" in which a 1960s-era Mississippi debutante sends her community into an uproar by conducting a series of probing interviews with the black servants behind some of her community's most prominent families.