Hot Legs: Eliza Dushku Wears Short Shorts In Beverly Hills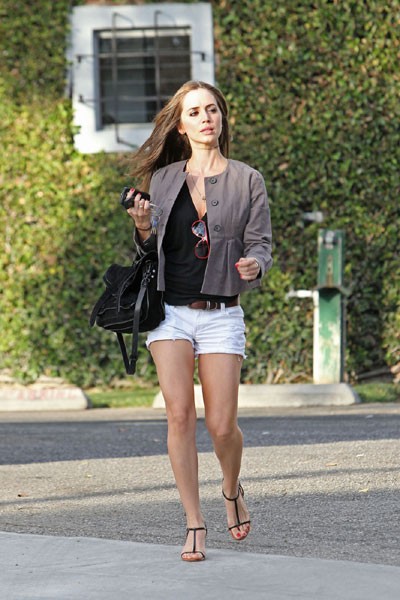 We spotted Eliza Dushku leaving the Byron and Tracey Salon in Beverly Hills yesterday with radiant looking hair. She wore white short shorts and a cropped blazer as she headed back to her car.
Eliza is rumored to be starring in "Ghostbusters III" opposite Bill Murray, Dan Aykroyd, Sigourney Weaver and Anna Faris. The anticipated film has been in production for several years with various stars attached.
Eliza is currently dating former basketball player Rick Fox, who is competing on the latest season of "Dancing With The Stars."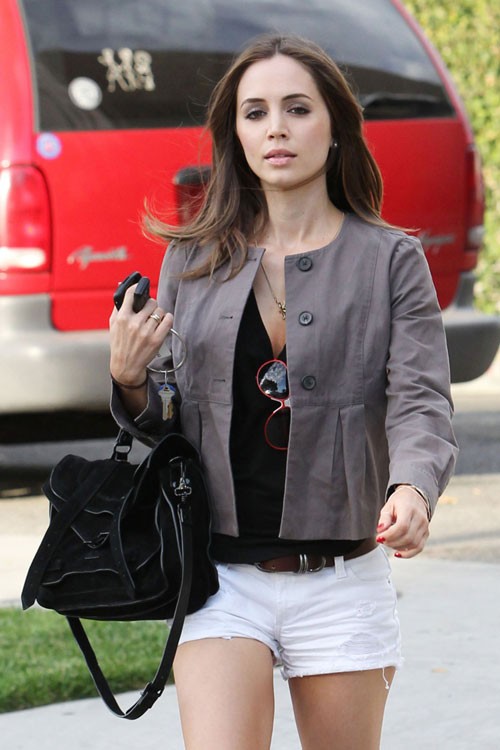 Click for more great Eliza Dushku pictures: