Hot Legs: Colbie Caillat At Portugal's Festival Sudoeste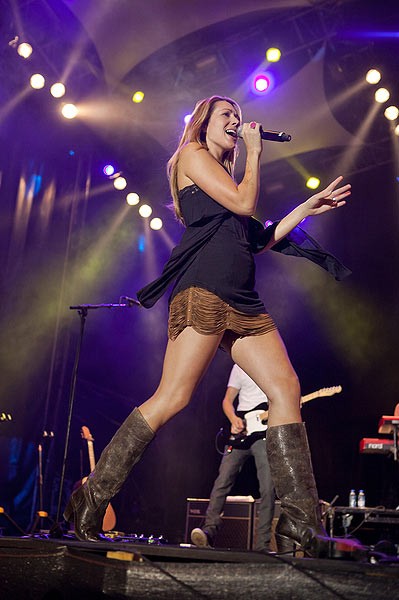 Colbie Caillat recently performed at the Festival Sudoeste 2010 Music Festival in Portugal looking casual yet sexy in a teeny, tiny skirt; black tank top; and leather boots. Huzzah!

The singer has no qualms about showing off her figure - earlier this year she posed for Allure magazine's "Nude" issue. She hoped the images were seen in the right light.

She explained, "I worried that it might make [my younger fans] think I was changing somehow. I hope they think to themselves, 'Yeah, she's showing a woman's body, and it's beautiful.'"
And for those of you still wondering how to pronounce her last name, it's "Cal-Lay." Guess her ancestors put the 'i' after the wrong 'a.' You can listen to the pronunciation at Wikipedia.

We take one look at Colbie and it starts in our toes, make us crinkle our nose...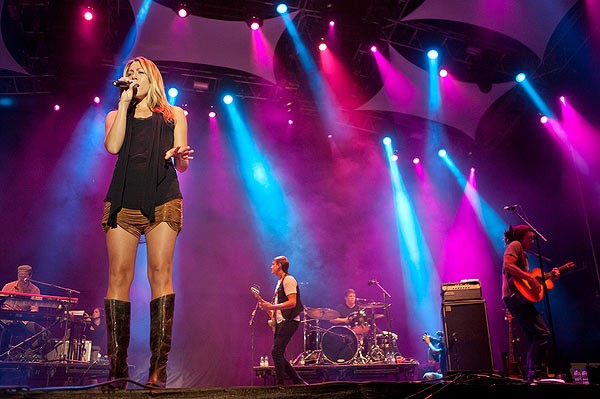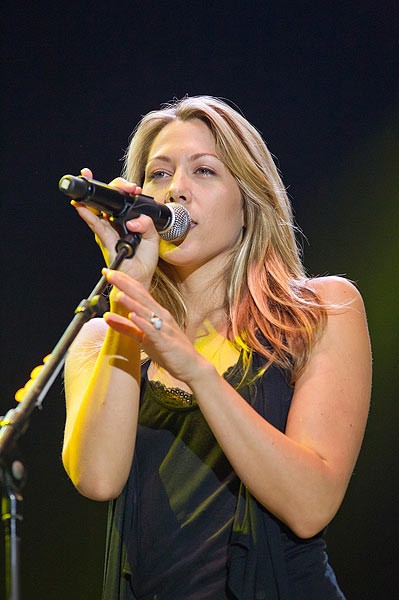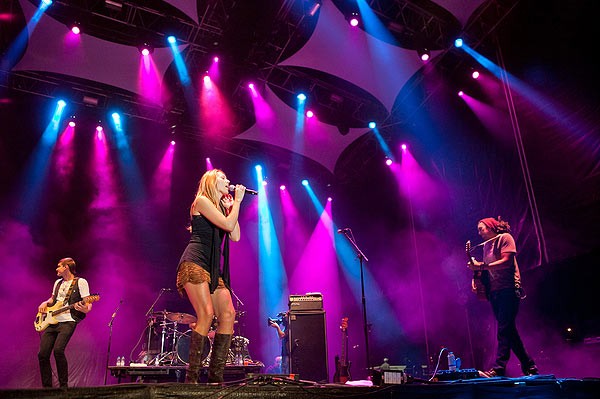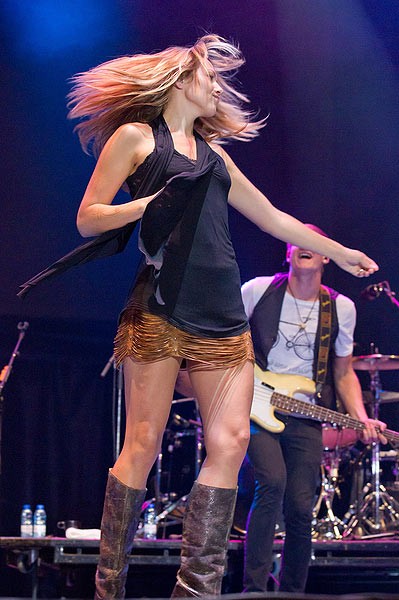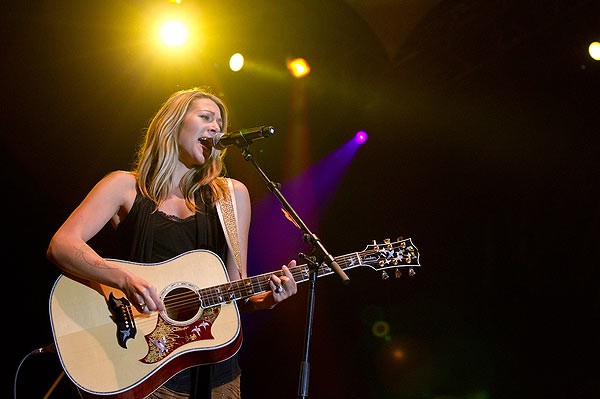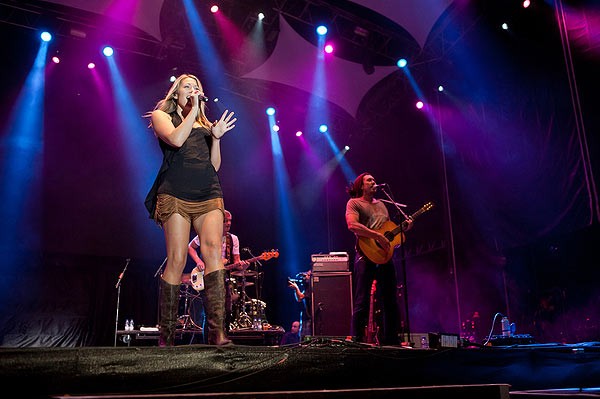 More: Celeb Photo Features | Fashion Photo Features
Click for more great Colbie Caillat pictures: