Hot Legs: Cameron Diaz Promotes 'Knight And Day'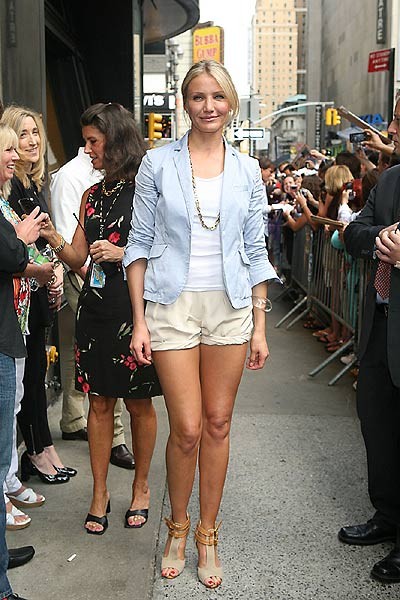 Cameron Diaz showed off her long, tan and toned legs on "Good Morning America" yesterday in a casual pair of khaki shorts; and then dressed it up a bit more for her appearance on "The Daily Show" - still showing off those gorgeous gams though. She and Tom Cruise are busy promoting their new film "Knight and Day," which opens in theaters today.

In the movie June Havens (Diaz) finds her everyday life tangled with that of a secret agent (Cruise) who has realized he isn't supposed to survive his latest mission. As their campaign to stay alive stretches across the globe, they soon learn that all they can count on is each other.

Cameron was so impressed by Tom's daring action scenes, she's hailed him the best stuntman she's ever seen. She explained, "Tom is amazing. He is like a professional stuntman. If he wasn't a movie star he would be the best stuntman in the business. I watched him jumping on top of cars and hanging on to the roof as I'm screaming behind the wheel."
Check these out too:
-Cameron Diaz Will Date Almost Anyone
-Cameron Diaz Likes Having Sex Outside
(click pic for next)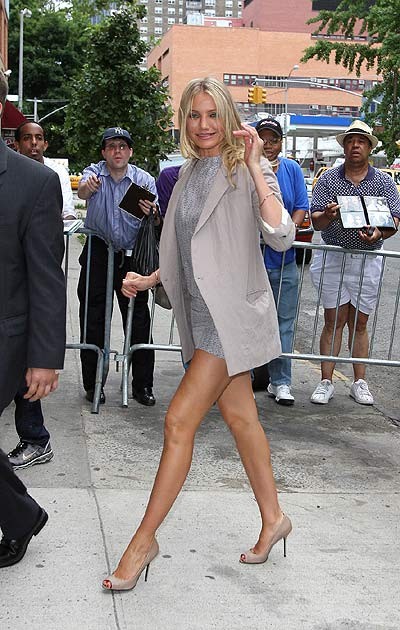 Click the pics for larger images:
- Click here for more Cameron Diaz pictures! -