Hot: Lea Michele Flashes Lots Of Flesh On The Set Of Her New Video, 'On My Way'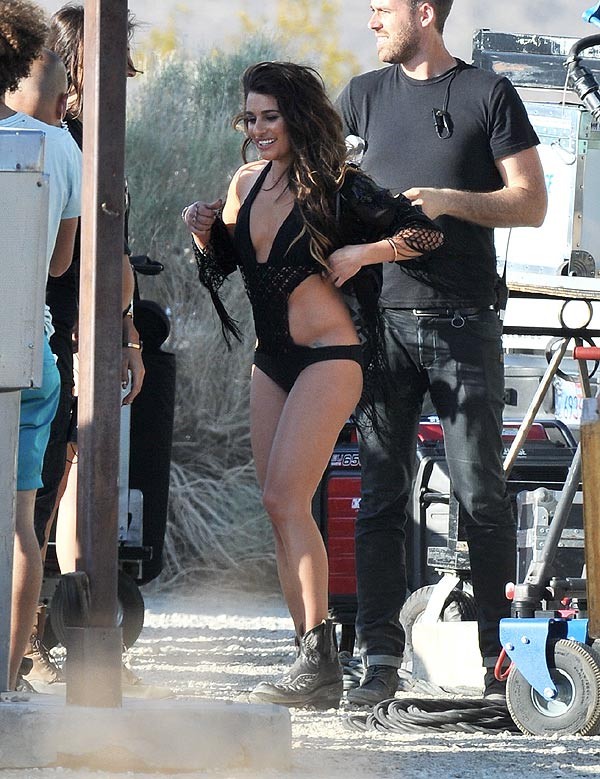 Glee star Lea Michele was spotted racing around the desert in Palmdale, California on Saturday in a slick black Mustang convertible while filming her new video, "On My Way."

Lea wore a sexy black monokini (a bikini where both pieces are connected in front) as she had some fun in the sun on a hot California day.

"#ONMYWAY to a very exciting shoot............," she tweeted earlier in the day. "I'M SO EXCITED!!!! #OnMyWayMusicVideo shoot today!!!!!! It's going to be awesome!!!!! #motel #desert #fastcar."

See more hot pics of Lea on the following pages.