Hot Hair: Nicole Kidman's Summer Waves At 2011 ACM Awards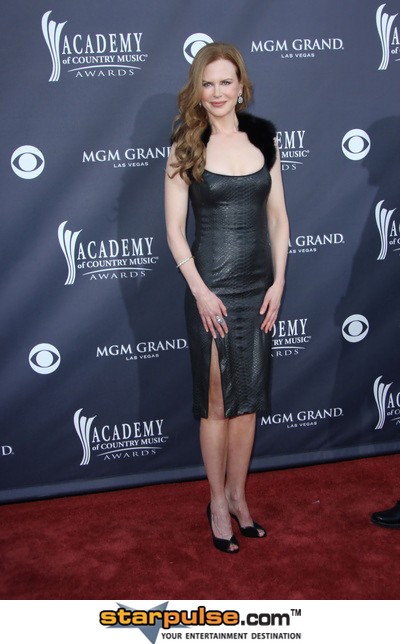 Celebrity hairstylist David Babaii created Nicole Kidman's look for the 2011 Academy of Country Music Awards achieving summer waves for her red carpet look.
1. Beginning with a clean canvas and applying Couture Colour Pequi Oil Treatment from roots to ends, David gently rough dried the hair moving his hands in various directions to create natural texture and volume.
2. Once dry, he fashioned a side part and divided tresses into 4 sections (sides, top & nape). Starting at the nape area, he took 1" sections throughout the head applying additional Pequi Oil to each.
3. To create her summer waves, David then wrapped each section around 2 fingers forming a barrel type curl, pinning each with a bobby pin to the back of the head.  
4. When all hair was curled and secured, he took his blow dryer and gave each wrapped curl a blast of hot air to allow the Pequi Oil to penetrate into the hair shaft for hold followed by a blast of cool air to set the curls.
5. Next, he removed all the clips and added additional Pequi Oil to his hands and finger combed the her tresses into soft summer waves that highlighted the richness of Nicole' hair color.