Hot Freckled Legs: Julianne Moore In Rome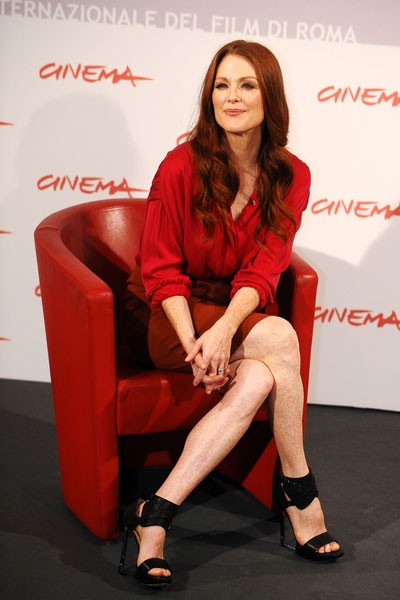 Julianne Moore is one redhead who's got it all - fame, fortune, and freckles!
The actress appeared at the 5th Annual Rome International Film Festival for "The Kids Are All Right" photocall looking sexy in red.
In her film, Julianne plays a committed lesbian parent of two teenage children, who is about to send her daughter, Joni (Mia Wasikowska), off to college when her younger brother, Laser (Josh Hutcherson), asks for her help in tracking down his biological father.

Reluctantly inquiring with the sperm bank, Joni leaves her number so the office can pass it along to Laser's father. Enthusiastic at the thought of meeting his long lost offspring, Paul (Mark Ruffalo) musters the courage to reach out, and the family tree grows a new branch.
See more photos of Julianne here!