Hot Celebrity Halloween Costumes 2013: Part Two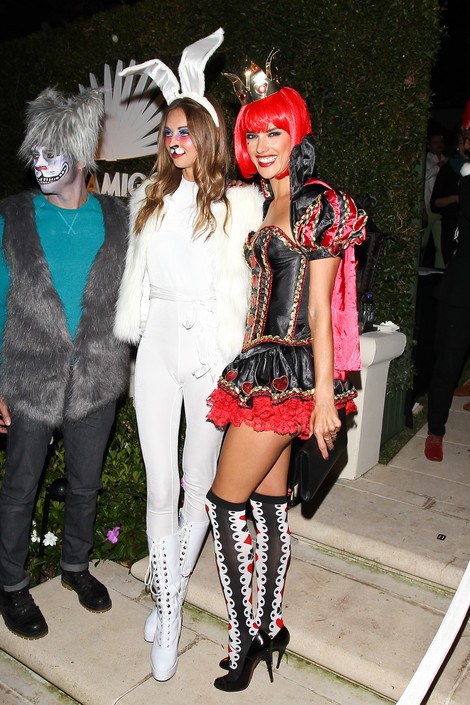 Celebrities enjoy dressing up just as much as everyone else, and we spotted several of them enjoying the weekend priror to Halloween wearing an assortment of different costumes.
Victoria's Secret model Alessandra Ambrosio (above) dressed as a sexy Queen of Hearts while attending a party in Beverly Hills.
She wore a tiny black and red dress, knee-high stockings and a red wig with a crown on top as she partied with her pals, who carried on the "Alice in Wonderland" theme as the cheshire cat and the white rabbit.
Several celebs got quite creative with their costumes, while others made little effort to disguise themselves.
Check them out on the following pages...