Hot Celeb Moms Ashlee Simpson, Hilary Duff, Alyssa Milano & More Attend 'Planes' Premiere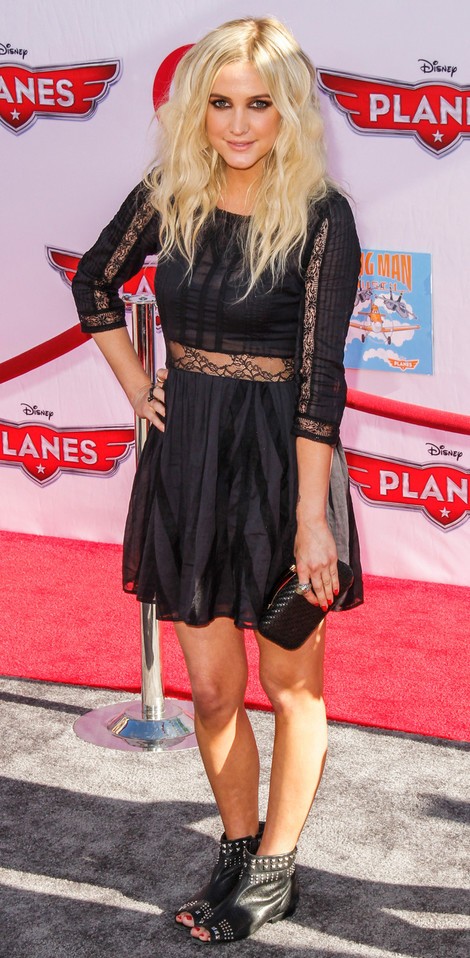 Ashlee Simpson is one cool mom. The star took her son Bronx Mowgli Wentz, 4, and one of his friends to the "Disney's Planes" premiere in Los Angeles on Monday.
The singer looked sexy in a black cut-out dress paired with studded leather booties.
She wasn't the only hot celebrity mom in the house.  Hilary Duff also attended wearing a black ensemble - tiny shorts and a short-sleeved blouse. She has a 16-month-old son named Luca Cruz Comrie.
Alyssa Milano's 2-year-old son Milo Thomas Bugliari came with his mom to the premiere. The actress looked sweet in a black and white geometric patterned frock.
Mom-of-four Brooke Burke opted for a casual look with a silky blue tank top and ripped white jeans with stilettos. Teri Hatcher wore a strapless cream colored dress and brought her 15-year-old daughter Emerson to the premiere.
"Planes" centers on a crop duster named Dusty who wants to compete in an around-the-world air race even though he's afraid of heights. It hits theaters on Aug. 9.
Check out more photos from the premiere...