Hot Bodied Celebrities Ready To Hit The Beach
Summer is almost here and as much as we may try to fight the dreadful bathing suit season, it is inevitable. If you're born with the perfect body, than we are all jealous and if you have to bust a move at the gym to maintain that bod, you better step up your game.  Memorial Day is creeping up around the corner, which means beaches, barbeques and itty bitty bikinis. Here are a few celebrities that are ready to hit the beach with their beautiful bodies.
Miranda Kerr - It seems unfair that just three months after Miranda gave birth to her and Orlando Bloom's first baby, Flynn, she was already modeling bikinis again. If she wasn't so gorgeous with those adorable dimples we might just have to hate her. Alas, this chick can rock a hot body pre, post and during pregnancy.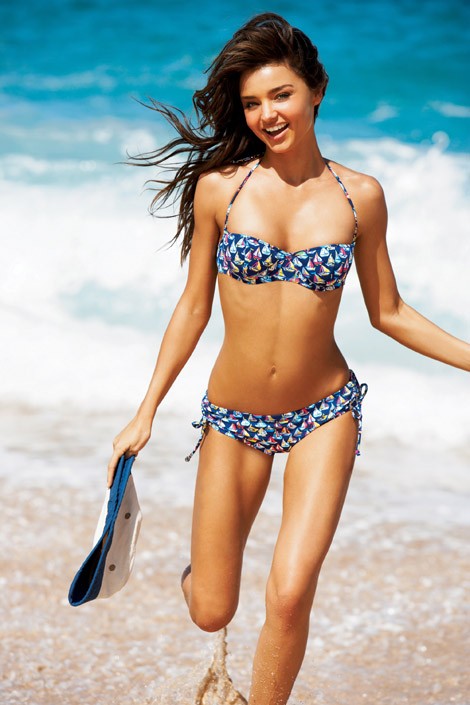 Courteney Cox  and Jennifer Aniston - We are putting these ladies together on our hot body list because they are Friends, fearless and fabulous. At forty plus years old, these ladies have never looked better and they know it. Cougar Town star, Courteney enjoys frolicking around in a bikini whether it is while filming in Hawaii or while on vacation with her co-star and rumored boyfriend, Josh Hopkins. Her friend Jennifer also knows how to rock a Brazilian cut bikini and show off her booty and isn't afraid of those pesky paparazzi's snapping shots of her on the beach.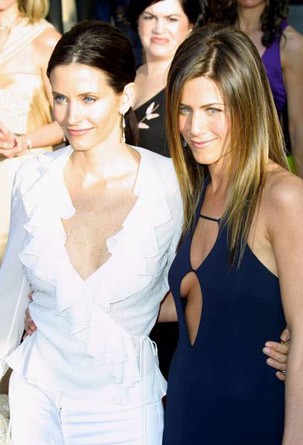 Sofia Vergara -  Va va voom lady. This natural blonde and Modern Family star has the perfect body and isn't afraid to show off her curves. We love a lady who isn't shy and can embrace her body type with confidence. She stars in a new Diet Pepsi commercial with David Beckham and surprise, surprise- she is in a bathing suit on the beach.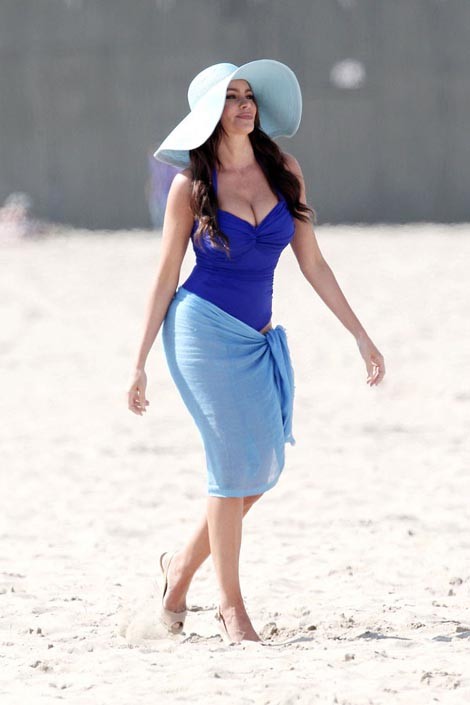 Sara Rue - The Less Than Perfect star recently lost about 50 lbs. and is the newest spokesperson for Jenny Craig. Sara looks fabulous in the commercial rocking a red checkered bathing suit. You go girl!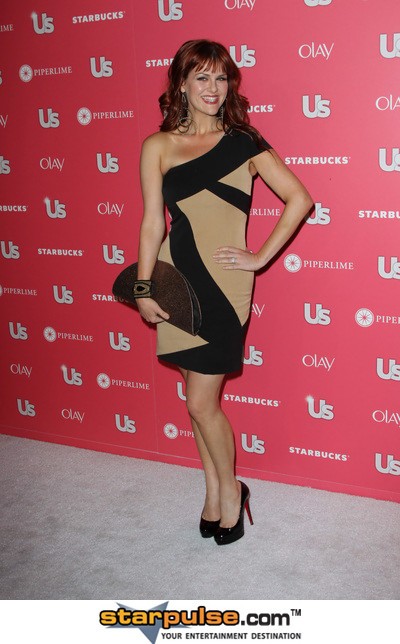 Marisa Miller - There's really not a lot we can say about the Victoria's Secret model and Harley Davidson spokes model except, she's absolutely perfect. Her hair, her freckles, her face, her smile, and of course- that body!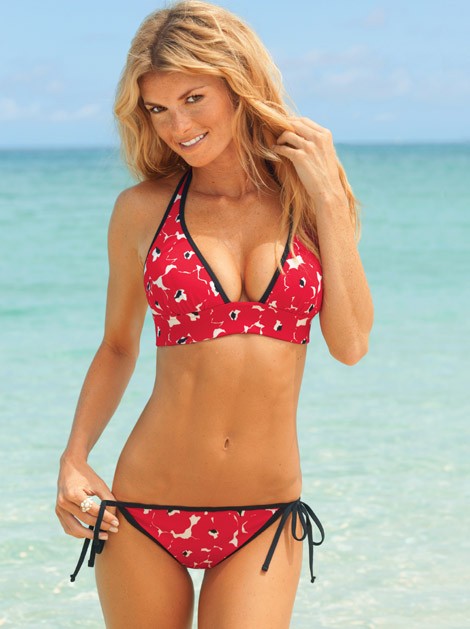 Audrina Patridge - Audrina definitely lucked out in the body department, although she has had a few enhancements. She probably has the best stomach in Hollywood and although she may be a little annoying, we can't deny that she has a rocking bikini bod.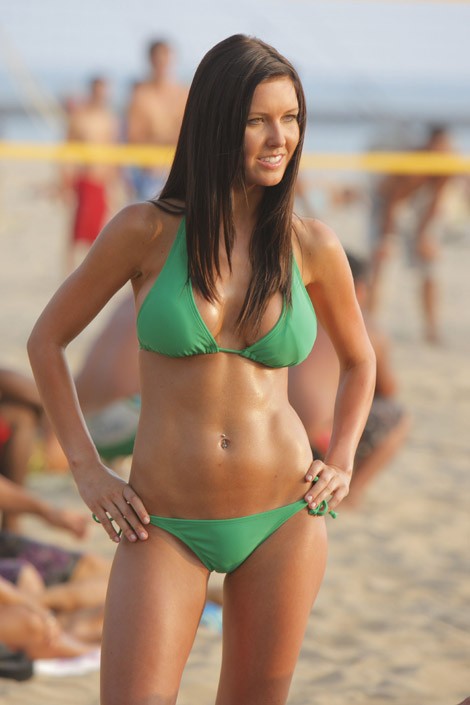 Nicole Scherzinger - This singer and former Pussy Cat Doll not only has a gorgeous face, but she has a body that even makes girls stare. Whether she's dancing in those tiny costumes or just working out in the gym in sweats, this girl is hot.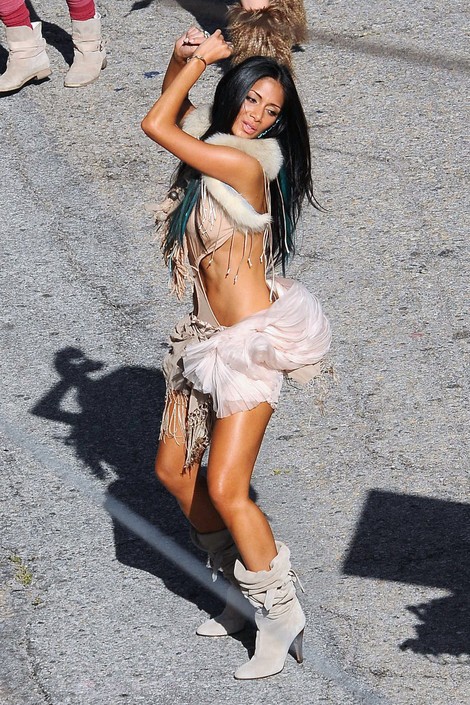 Kim Kardashian - While her sister, Khloe seems to be taking a lot of slack for her body type (even though we think she's gorgeous as well and our favorite Kardashian), her sister Kim undeniably has an amazing bikini body. She's not afraid to show off her curves, her booty and her lovely lady humps.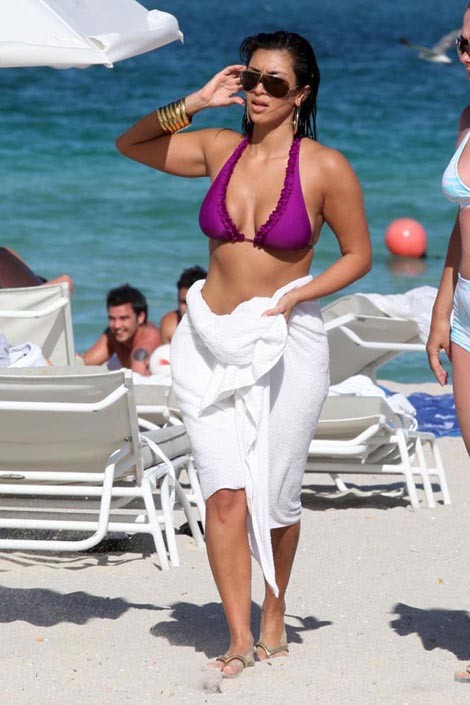 Click for more great Audrina Patridge pictures:
Click for more great Miranda Kerr pictures:
Click for more great Jennifer Aniston pictures:
Click for more great Sofia Vergara pictures:
Click for more great Marisa Miller pictures: