Hot Babe of the Day: Suki Waterhouse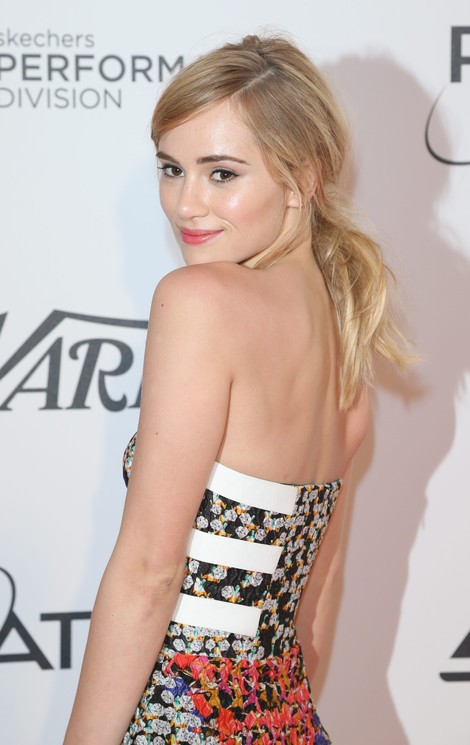 Every day at Starpulse we upload some of up-to-the-minute and most stylish photos of beautiful woman from all around the world. Today's tempting target is Suki Waterhouse.

She is a British model, photographer, and actress.

Suki was born Suki Alice Waterhouse on January 5th, 1992, in London.

The gorgeous blonde began her modeling career after being discovered in a pub when she was 16.

Suki's film career includes roles in the films Pusher, Love, Rosie and Rachael.

The brown eyed babe has been romantically linked to English musician Miles Kane and Kook's front man Luke Pritchard. Waterhouse has been dating actor Bradley Cooper since March 2013.

She currently lives in London. however back in March Cooper wanted the 5'9" model to move to Los Angeles with him. A source said: "They've been dating for a year now and things are getting more serious between them. It's just a case of whether or not they're both ready to take it to the next level."

Some of Suki 's hobbies include kickboxing, taking photos and singing.

She is best friends with fellow model Cara Delevingne.

Click to see more photos of this blonde British Babe.