Hot Babe of the Day: Shantel VanSanten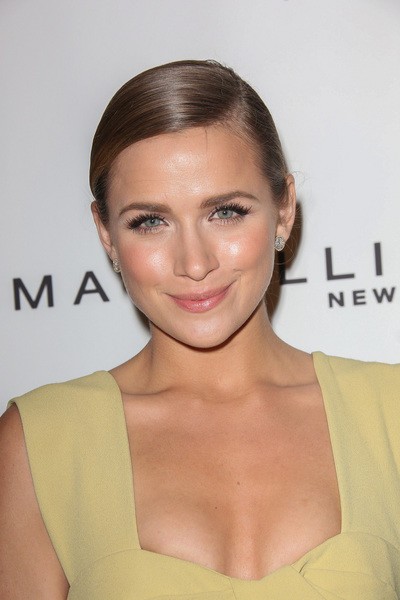 Every day at Starpulse we upload some of the most tasteful and amazing photos of glamorous looking women from all around this great world. Today's spectacular and attention-grabbing target is Shantel VanSanten.

Shantel was born on July 25th, 1985 in Luverne, Minnesota,

The blonde bombshell grew up in Texas, where she went to a prep school in Houston and attended Texas Christian University in Fort Worth.  She began her modeling career when she was fifteen and was a contestant on Sports Illustrated Swimsuit Model Search.  

Shantel made her television debut in 2009 on an episode of CSI: NY, and went to make appearances on Beauty and The Beast and The Glades. But, she is best known for her roles as photographer Quinn James on The CW's One Tree Hill and as assistant District attorney Jessica Chapel on Fox's Gang Related.

Her film resume includes her debut role as Lori Milligan in the horror film The Final Destination , and as an American teenager living in Moscow, Janie in You and I, as well as Christine in the independent film Something Wicked, the last movie Brittany Murphy made before her death.

The five-foot-eight-inch actress has been romantically linked to Michael Johnson, and fellow "OTH" co-stars James Lafferty and Robert Buckley.

Some trivia about Shantel; She is of Norwegian and Dutch decent. She has model for Seventeen and Teen Vogue magazines.  

We believe this blue-eyed Texan babe's Hollywood career is poised to make the next step to take her occupation to the next level.

Click to see more photos of our flaming Hot Babe of the Day.