Hot Babe of the Day: Pia Toscano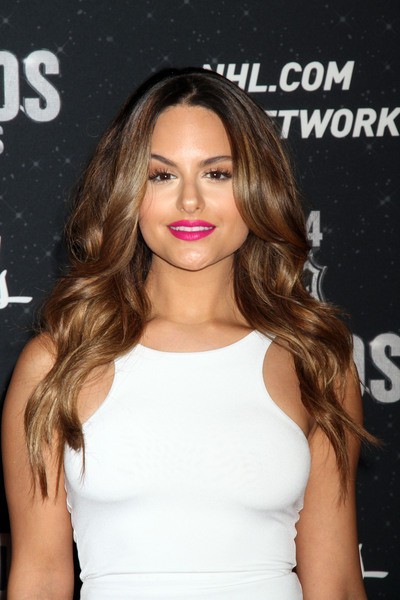 Every day at Starpulse we upload some of the most stylish and striking pictures of gorgeous looking women from all around this vast world. Today's amazing and charming target is Pia Toscano.

Pia was born on October 14, 1988 and was raised in Howard Beach, New York.

The beautiful singer of Italian decent began singing when she was four-years-old.  In 2006, she graduated from LaGuardia High School of the Performing Arts in NYC.

The five-foot-three-inch performer had a stint as a makeup artist and work as a wedding singer for the band Current Affair.

After auditioning for American Idol four times, Pia competed in the illustrious contest placing a disappointing and controversial ninth in season ten of the show.

Since her appearance on Idol, the brunette beauty has performed with crooner Josh Groban and was the opening act for the Barenaked Ladies.  She also stars with singer Jared Lee in the group DOU and this summer Pia will be on tour as a background singer for Jennifer Lopez.

Her minuscule film career includes the lone role of Alyssa in the Christian musical drama Grace Unplugged which stars AJ Michalka.

She has been romantically linked to Dancing with the Stars pro Mark Ballas.  

We think this charismatic and gorgeous singer's career is on the right track to enthrall and captivate the rest of the nation.

Click to see more photos of our searing Hot Babe of the Day.