Hot Babe of the Day: Nikki Leigh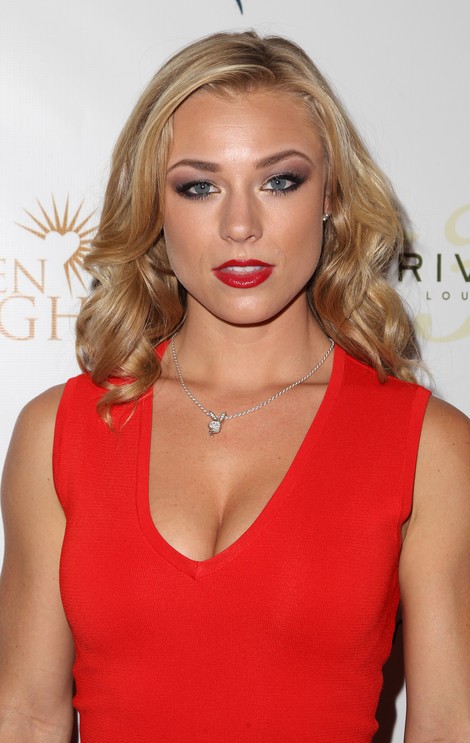 Every day at Starpulse we upload some of the most tasteful and extravagant photos of remarkable looking women from across this vast world. Today's wonderful and attention-grabbing target is Nikki Leigh.

Nikki was born Nicole Leigh Farnam on September 13th, 1988, in Cypress, California. She graduated with honors from California State University in Fullerton, where she earned a degree in sociology.

In 2012, the five-foot-three-inch model was crowned playmate for the month of May; this honor helped her landed a hosting gig on Sirius XM radio show Playmates Presents.

Her film career includes roles as Shelia in Unlucky Charms and as Lori, in the drag race movie Snake and Mongoose. Later this year Nikki will appear as Megan in the musical comedy Fearless.
The sexy blue-eyed model's television résumé contains appearances on Badass!, Tosh.0 and Instant Movie Review .
Some trivia about Nikki; she is a fan of L.A. Lakers, San Diego chargers and The Los Angeles Angels of Anaheim. She spent a semester abroad in Italy. During an interview with Playboy she proclaimed that her secret talent is eating.
We believe this blonde bombshell with brains is going to have a very bright and extensive career in Hollywood.

Click to see more photos of our gleaming Hot Babe of the Day.