Hot Babe of the Day: Nicky Whelan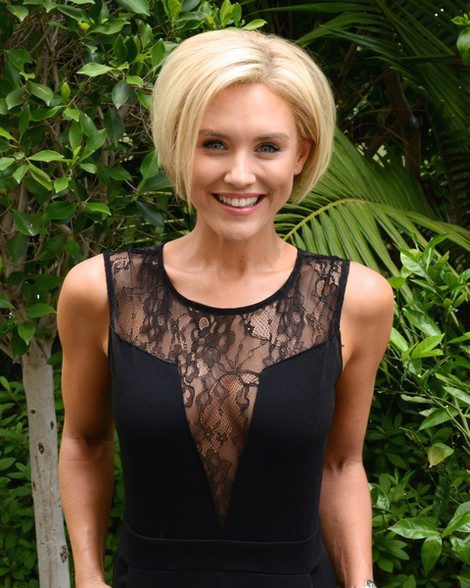 Every day at Starpulse we upload some of the most refined and dazzling photos of stunning looking women from across this gigantic world. Today's stunning and fascinating target is Nicky Whelan.

Nicky was born on May 10th, 1981 in Victoria, Australia. The granddaughter of a famous Australian rules footballer Marcus Whelan began her acting career in 2003, with a role as a cheerleader on Australian TV series Pizza.  This led to her landing the role as the neurotic Pepper Steiger in the popular soap opera Neighbours, the part that made her famous Down Under.

She went on to have roles on American television as Australian medical student Maya on Scrubs, as Charlie on Franklin & Bash and as Laura Mitchell on Chosen. More recently she landed the lead role as undercover CIA agent Annie Mason on the upcoming T.V. series Matador.

The blue eyed actress' Hollywood film career got off the ground when she starred as the sexy waitress Leigh, in the uproarious comedy Hall Pass, co-starring Owen Wilson.  She went on to have major roles as Diane Blaine in the 2010 comedy Hollywood and Wine, as Cindy in horror spoof film Paranormal Movie, and as Melissa in the upcoming film Borrowed Moments.

The five-foot-four-inch actress has appeared in FHM, Ralph and Inside Sport magazines

Nicky has been romantically linked to actor David Spade, Guns N' Roses guitarist DJ Ashba and she reportedly dated One Tree Hill actor Chad Michael Murray for six months.

We believe this beautiful blonde Babe from Down under is on the right track to a successful and booming career in show business.

Click to see more photos of our blistering Hot Babe of the Day.