Hot Babe of the Day: Meagan Tandy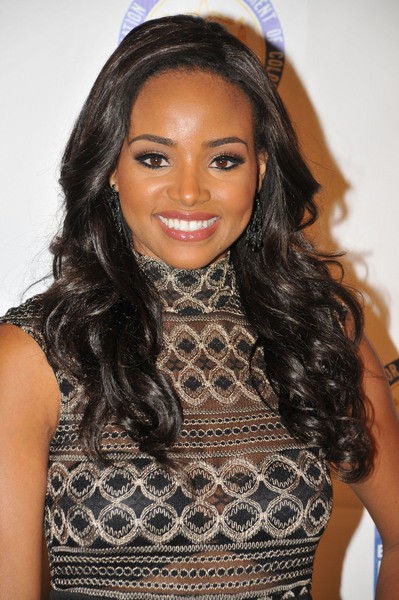 Every day at Starpulse we upload some of the classiest and amazing photos of dazzling looking women from all across this enormous planet. Today's wonderful and fascinating target is Meagan Tandy.

Meagan was born on May 3rd, 1985 in Fremont. California.

The African-American beauty grew up in Fontana and she attended Chaffey College, where she studied film production and business.

In 2007, Meagan was crowned Miss California USA and went on to compete for the prestigious Miss USA title, earning enough points to make to the top five.

She began her show business career with a guest appearance on CSI:NY and went on to make appearances on the T.V. shows 90120, Secret Girlfriend and Dark Blue.
However, she is best known for her roles of Lulu Pope on the fashion based show Jane by Design and as Braeden on MTV's Teen Wolf.

The five-foot-nine-inch model film resume includes roles as Denzel Washington's daughter Maya in the train wreck thrill ride Unstoppable and as Ashley Sorby, a girl who suffers a ghastly demise in the comedy horror film Piranha 3DD.

Some trivia about Meagan; she is a member of the Screen Actors guild and is a part-time correspondent for E!.

We think this Californian Babe has the talent and the right look for an extended and successful Hollywood career.

Click to see more photos of our burning Hot Babe of the Day.