Hot Babe of the Day: Laura Vandervoort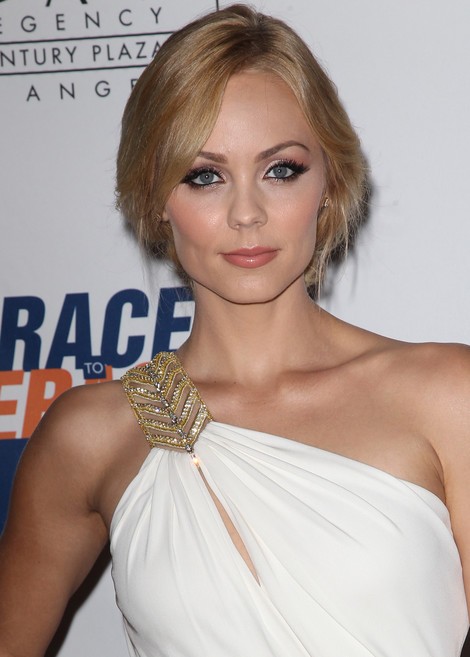 Every day at Starpulse we upload some of latest and the most marvelous photos of spectacular looking women from all across the globe. Today's enchanting and beguiling target is Laura Vandervoort.

The blonde bombshell was born on September 22nd, 1984 in Toronto, Canada.

The multitalented actress has portrayed an alien in the remake of the television mini-series V and as a werewolf on the SyFy series Bitten.

However, she is best known for her role as Supergirl in the hit T.V. series Smallville.

Laura made her film debut in The Lookout and she also had an underdeveloped role in Seth MacFarlane's comedy Ted.

The five-foot-six-inch actress was romantically linked to actors Corey Sevier, Michael Rosenbaum and in 2014, she became engaged to British actor Oliver Trevena.

The gorgeous star might not be a household name in the States, however we think this Canadian cutie is on track to becoming extremely well-known.

Click to see more photos of our smoldering Hot Babe of the Day.