Hot Babe of the Day: Katrina Bowden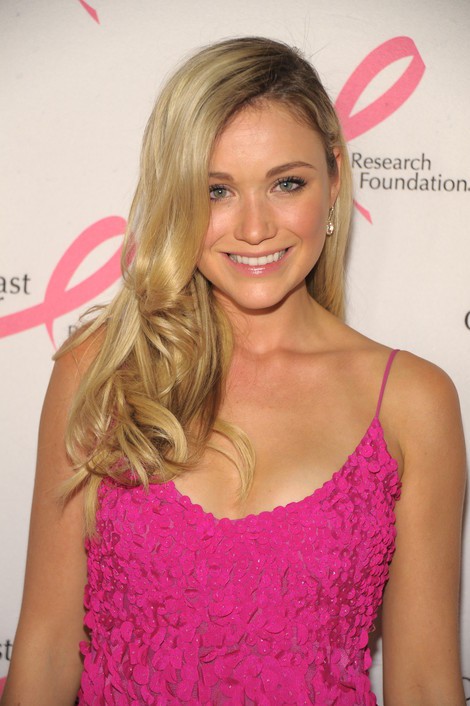 Every day at Starpulse we upload some of the most in vogue and incredible photos of attractive looking women from all around this gargantuan planet. Today's dazzling and delightful target is Katrina Bowden.

Katrina was born on September 19th, 1988 in Wyckoff, New Jersey.

The stunning blonde started her modeling career at age fourteen and was an honor student in high school.  She attended the Immaculate Heart Academy in Washington Township but dropped out to pursue a career in acting.

The five-foot-nine-inch beauty did some T.V. commercials for Dr. Pepper and J.C. Penny and appeared in videos for Fall Out Boy and Jewel.

She has graced the cover of Maxim Magazine and she was crowned the Sexiest woman Alive for Esquire magazine in 2011.

Her first real big break when she landed the role as bad girl Britney on the soap opera One Life to Live, however for only a couple of episodes .  Katrina is best known for her role as the sexy and clueless receptionist Cerie on the Emmy award winning television series 30 Rock.

Her delightful character on the show helped her  land  small roles in the films Sex Drive, American Reunion and Piranha 3DD as well as a lead role in the horror movie Nurse 3D.

She is married to musician Ben Jorgensen from the band Armor For Sleep.

We think this charming and beautiful Jersey girl is on the road to a very successful and thriving Hollywood career.

Click to see more photos of our blazing Hot Babe of the Day.