Hot Babe of the Day: Katie Cleary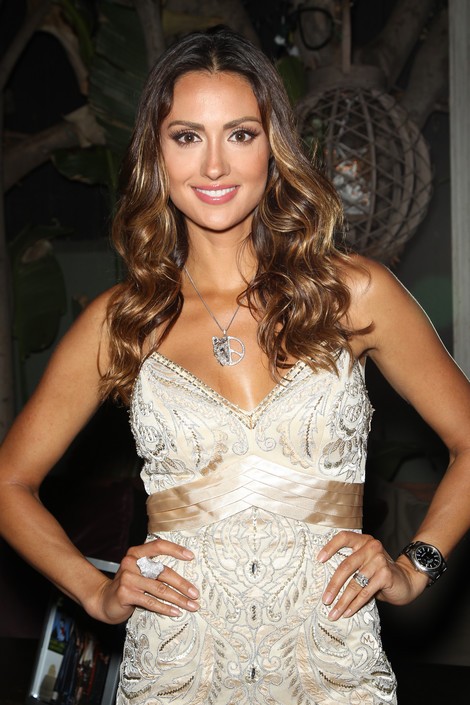 Every day at Starpulse we upload some of most graceful and captivating photos of attractive ladies from all around the world. Today's enchanting target is Katie Cleary.

Katie was born on September 21st, 1981. The dark eyed babe was an only child and was raised on the North Shore of Chicago by her mother.

After graduating high school, Katie entered a Liberal Arts College in Wisconsin on a Track Scholarship. She graduated college in 2004 with a Business and Marketing Degree while working as a model part-time.

The 5' 8½' model first appeared on the hit TV show America's Next Top Model season 1, where she was the second model to be eliminated for allegedly being too sexy.

However, she is best known for role as a model on Deal or No Deal. The Brunette beauty was named one of People Magazine's "100 Most Beautiful People" from her stint on "DOND."
 
Cleary's film career includes roles in The Break Up, The Lake House, and Iron Man 2.

Katie has always had a passion to help unwanted animals that have been abused. Katie often visits sanctuaries and volunteer's her services.

Katie is a member of The United States Humane Society.

Click to see more photos of this very attractive Midwestern Babe.