Hot Babe of the Day: Katheryn Winnick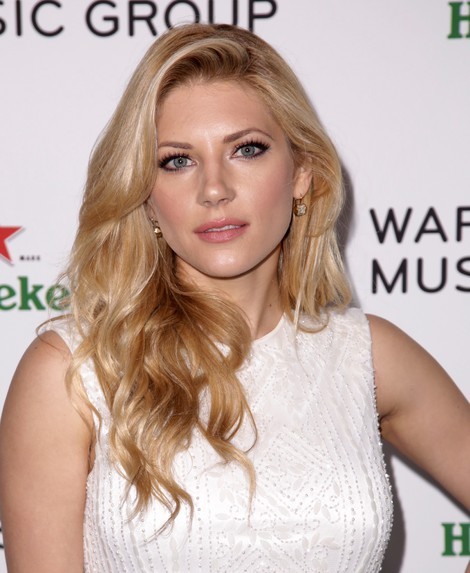 Every day at Starpulse we upload some of the most refined and glamorous pictures of amazing looking women from around this gargantuan world. Today's stunning and gorgeous target is Katheryn Winnick.

Katheryn was born Katerina Anna Vinitska on December 17th, 1977 in Etobicoke, Ontario.

The Canadian actress grew up speaking only Ukrainian until she was eight years old. She began training in Tae Kwon Do at age seven, and achieved her first black belt by age thirteen. The blonde beauty is a licensed bodyguard and she had started three martial arts studios. Katheryn attended York University and studied acting at William Esper Studio.

She made her television debut in 1999, as Holly Benson on the Canadian TV show Student Bodies, staring in five episodes. She went on to have roles as a very convincing Ivana Trump in the TV movie Trump Unauthorized and as globe-trotting journalist Hannah Burley on Bones.

Her film career began with 2001's Biohazardous and went to have roles in Two Weeks Notice, 50 First Dates and Failure to Launch. Katheryn starred with Charlie Sheen in 2012's A Glimpse Inside the Mind of Charles Swan III and recently appeared as Lola, Kurt Russell's girlfriend in the underappreciated comedy The Art of the Steal.

However, the five-foot-six-inch actress is best known for her role as Shieldmaiden Lagertha, in the extremely popular History Channel series Vikings.

Some trivia about Katheryn; She earned a silver medal at the Canadian National Tae Kwon Do finals and she spent some time living in a Buddhist temple in Korea. She currently resides in Los Angeles and her nickname is Kat.

We think this Ukrainian goddess from Canada has the talent and the looks to have dominating and triumphant career in Hollywood.

Click to see more photos of our roasting Hot Babe of the Day.