Hot Babe of the Day: Kate Bock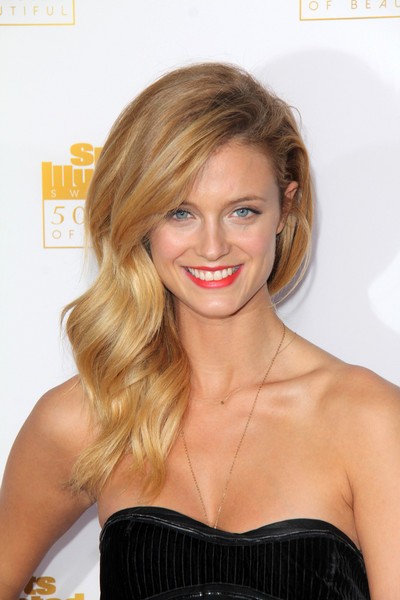 Every day at Starpulse we upload some of freshest and the most alluring photos of stunning women from all across the world. Today's mesmeric target is Kate Bock.

Fashion model Kate Bock was born on January 30th, 1990, in Vancouver, Canada.

The Canadian bombshell was discovered when she was just 12-years-old while competing at a swim meet in West Vancouver by agent Liz Bell.

The hot and attractive model graduated from West Vancouver Secondary School and now splits her time between New York and Paris.

Bock started her modeling career when Abercrombie and Fitch gave the young model her first job.

The 24 year-old is one of the models at Elite Model Management in NY and has done work for brands such as Victoria's Secret and Cosmopolitan.

However, the blonde beauty is best known for winning the 2013 SI Swimsuit Rookie of the Year.

Some trivia about Kate, she is an avid snowboarder and a certified lifeguard.  She has been skydiving and seen Jay-Z in concert five times. Furthermore, Kate went to French speaking school and her first job was at a Dairy Queen.

According to her twitter page, the 5' 11'' model is a New York Rangers fan.

Click to see more photos of this beautiful babe from north of the border.