Hot Babe of the Day: Katarina Van Derham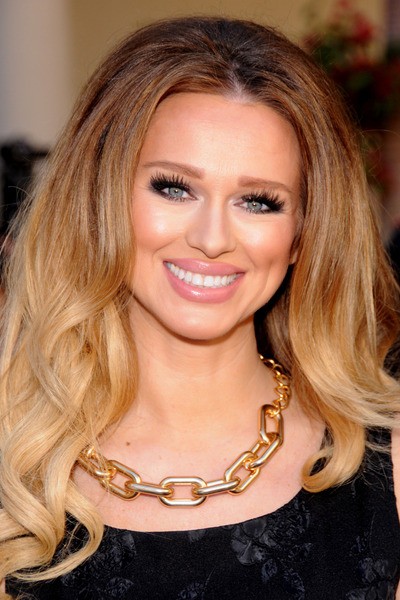 Every day at Starpulse we upload some of the up-to-the-minute and the most amazing photos of beautiful women from all across the globe. Today's marvelous and captivating target is Katarina Van Derham.

Katarina was born on December 11th, 1975 Lubochina in the Slovak Republic. The blonde bombshell moved to America at the age of 22 where she worked as a waitress in Los Angeles.

Katarina started her modeling career at the age of 26 and she has graced the covers of fashion magazines Vogue and Marie Claire.

The five-foot-six-inch model has starred in commercials as a Snow Queen for Coors beer and in a spot for At&t with Carrot Top. However, she is best known for starring as the St. Pauli Girl for two years.

Her show business career includes small roles on television shows Monk and CSI as well as playing Bob Saget's girlfriend in an episode of Entourage.

The green eyed babe is the founder of Viva Glam Magazine, a Vegan and animal rights activist. In her spare time, she likes to travel and read books. She also was rumored to have dated rapper kayne west.

This Slovak beauty's film career has yet to take off, but she'll soon get some face time in the 2014 film Unbelievable!!!!!
Click to see more photos of our blazing Hot Babe of the Day.