Hot Babe of the Day: Brittany Daniel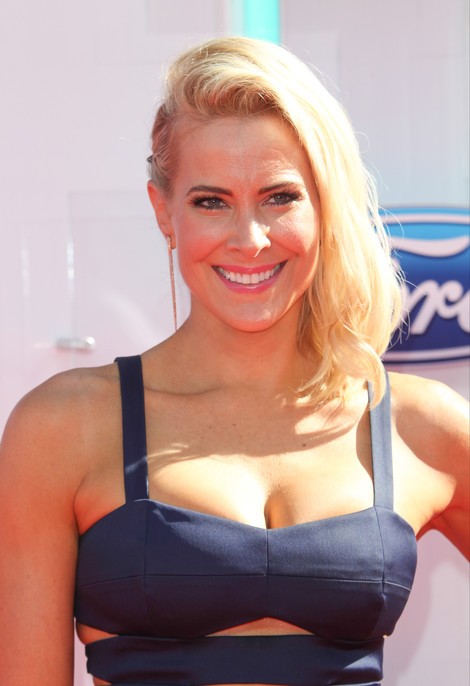 Every day at Starpulse we upload some of the freshest and stupendous pictures of stunning looking women from around this huge world. Today's spectacular and eye-catching target is Brittany Daniel.

Brittany was born with her twin sister Cynthia on March 17th, 1976 in Gainesville, Florida. She began her modeling career when she was eleven years old when she and her sister signed with the Ford Agency.

The two devastatingly attractive blondes appeared in Teen, Seventeen and YM magazines and went on to do commercials as the Doublemint Twins.

Both girls made their television debut in 1989 on the New Leave It to Beaver Show but their show business career's really took off when they were cast in the TV show Sweet Valley High. Brittany portrayed the outgoing and popular cheerleader Jess Wakefield for three years on the series.

She appeared as high school stripper Eve on Dawson's Creek for four episodes and That '70s Show as Eric's hot cousin. This led her to land the role as the bisexual Sophia on the short lived spin-off That'80s show.  However, she is best known for her role as Kelly Pitts on the CW's The Game.

Brittany's film resume includes her debut in 1995, as the cokehead Blinkie in The Basketball Diaries. She had roles as Brandy, the white trash hottie in Joe Dirt, as well as roles in Club Dread and White Chicks. In 2010, she starred as Candice, in the alien invasion science fiction thriller Skyline.

On the relationship side, the five-foot-seven-inch actress has been romantically linked to actors Orlando Jones, John Corbett, Joshua Jackson and David Spade. Last march she divulged she previously dated Keenan Ivory Wayans.

Trivia about Brittany; she portrayed a pre-op transsexual on It's Always Sunny in Philadelphia. She had stage IV non-Hodgkin's lymphoma. She is an inch shorter that her twin sister. Her Nickname is Boo Boo.

We think this ageless blonde babe from Florida will have continued success as one of the most in demand actresses in Hollywood.

Click to see more photos of our burning Hot Babe of the Day.