Hot Babe of the Day: Bar Paly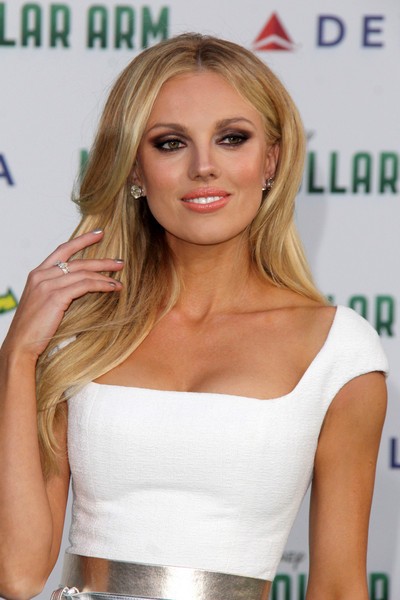 Every day at Starpulse we upload some of freshest and the most dazzling photos of eye-catching women from all across the globe. Today's beguiling target is Bar Paly.

Bar was born Barbara Phaly on April 29th, 1982, in the Ural Mountains in Russia. The green eyed blonde moved to Israel when she was seven and was raised in Tel Aviv.

Against the will of her family, Bar moved to Milan at the age of 17 to pursue her modeling career.

In 2006, the 5' 8½" model was cast in her first American project, a TV movie called Filthy Gorgeous, about an elite New York Escort Service.  In 2008, she was seen in steamy spreads for Maxim magazine.

Bar's film career includes roles in the movies Pain & Gain, Non-Stop and The Ruins as well as the Million Dollar Arm.

Her T.V. resume includes reoccurring roles on MTV's Underemployed and The Starter Wife, she also has guest starred on the television series How I Met Your Mother, Unhitched, and CSI: NY.

In her spare time, Bar enjoys playing video games, is married to a Canadian man and currently resides in L.A.

Click here to see more photos of this mesmerizingly beautiful Israeli Babe.