Hot Babe of the Day: Ana de la Reguera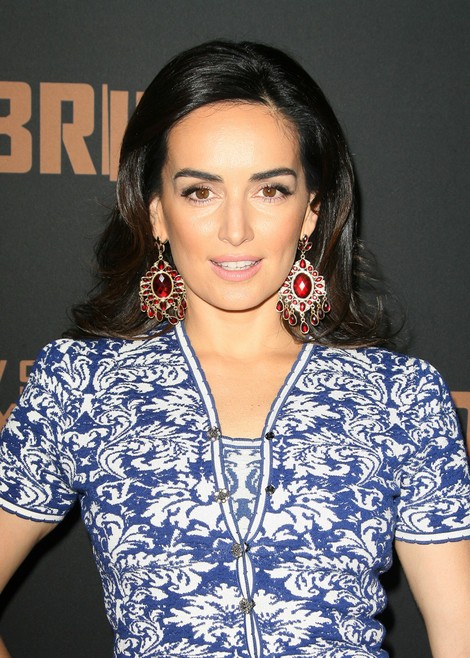 Every day at Starpulse we upload some of the most elegant and beautiful photos of amazing looking women from across this immense world. Today's breathtaking and mesmerizing target is Ana de la Reguera.

Ana was born Annabell Gardoqui de la Reguera on April 8th, 1977, in Veracruz, Mexico.

The daughter of a journalist, Ana studied at the Cultural Institute of Veracruz and began her show business career in 1996, with role as Cecilia on the telenovela Azul.

The Mexican actress' first major North American role came in 2006, when landed the part of the beautiful Sister Encarnacion in the wresting comedy Nacho Libre, where she shared the screen with master thespian Jack Black. She also starred alongside Bruce Willis and Tracy Morgan in Cop Out and as Sam Rockwell's wife in 2011's Cowboys & Aliens.

Aside from her long list of Spanish T.V. roles, Ana has appeared on Royal Pains and Empire State and recently landed a role on Charlie Sheen's Anger Management.  

However, she is best known for her role as Vida, Kenny Powers' love interest on HBO's comedy smash hit Eastbound & Down.

The five-foot-inch actress has been romantically linked to fellow Mexican actors Erick Elias and Diego Boneta.

Some Trivia about Ana; She ran with the Olympic Torch for the 2012 London Olympics. She is the founder of the charity organization VeracruzANA AC, which helps rebuild Antigua after it was badly damaged by Hurricane Karl.

We think this beautiful babe from Mexico has the talent and the looks to be able to carve out a very flourishing career in Hollywood

Click to see more photos of our smoking Hot Babe of the Day.