Hot! Alessandra Ambrosio & Behati Prinsloo Model The Victoria's Secret Swimwear Collection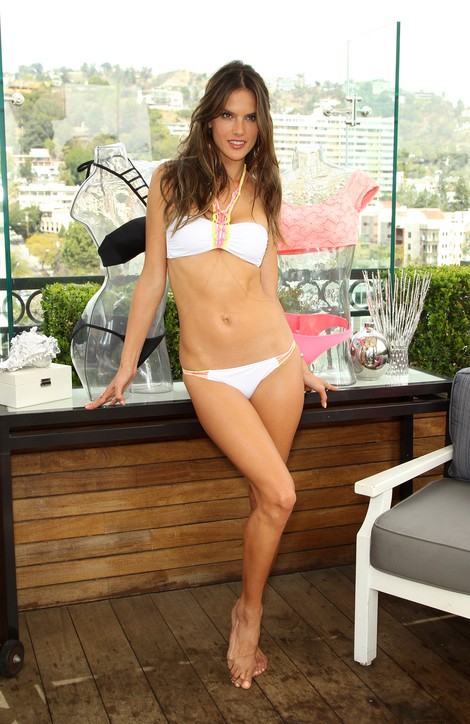 Alessandra Ambrosio and Behati Prinsloo showed off their model bodies for the Victoria's Secret Swim Collection 2014 launch at the London Hotel on Tuesday.
Ambrosio dressed her lean figure in a white bikini with pink and yellow accents, while Prinsloo wore denim cut-offs and a floral cropped top.
Earlier this month, Prinsloo was spotted with her fiance Adam Levine at the Vanity Fair post-Oscars party. They hung out with a slew of stars at the exclusive event.
Ambrosio, meanwhile, is launching her new fashion collection ále by Alessandra this week. It will be available at Planet Blue stores and www.shopplanetblue.com starting March 15.
Check out more photos...