Hope Solo's Husband Sent To Jail For Alleged Probation Violation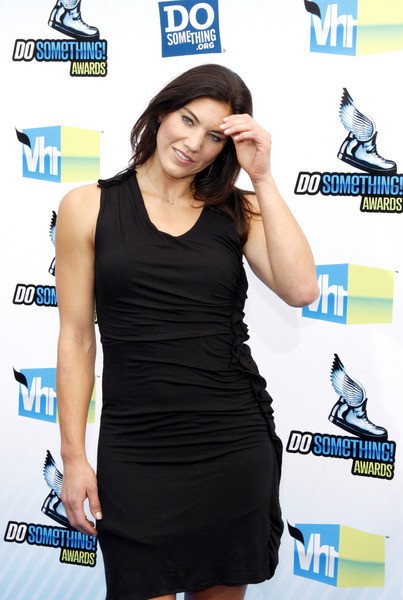 Soccer player and former "Dancing With The Stars" contestant Hope Solo's husband was jailed on Wednesday for a suspected parole violation relating to a recent domestic violence arrest.
Tampa police arrested former football player Jerramy Stevens, and he is being held without bond at Hillsborough County Jail.
Earlier this month, Stevens got in trouble in Seattle, Washington, on the eve of his and Solo's secret wedding.  He was arrested on suspicion of fourth-degree assault after cops saw signs of a fight and blood on his shirt when they investigated a disturbance at a private party.
Authorities decided the incident was in breach of his probation from a 2010 marijuana count and took him to jail on Wednesday.
In response to the incident, Solo, who's in Ireland preparing for a friendly game against the local women's soccer team, tweeted: "I feel bad for all the ignorance in the world. People are so quick to judge.
 
"The media spins stories in such dramatic fashion. I will continue to show love, and never make judgments. I am blessed w True Love & the beautiful game of soccer. I wish everybody the same happiness."