Hope Solo Claims Maksim Chmerkovskiy Slapped Her, Maksim Responds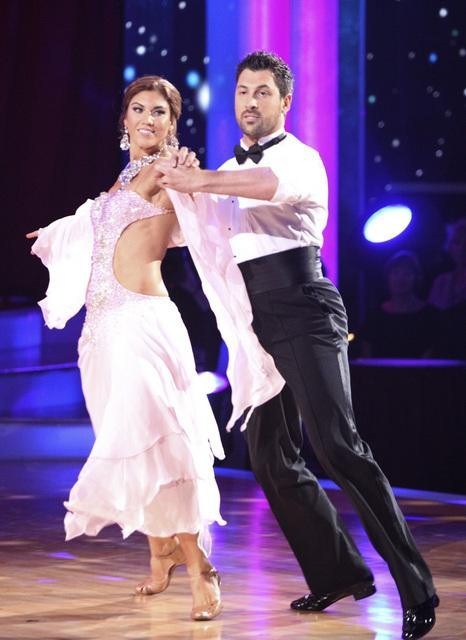 Former Dancing with the Stars contestant and USA goalie Hope Solo claims her pro dancing partner Maksim Chmerkovskiy hit and slapped her while training for the show. She revealed the claims in her book, Solo: A Memoir of Hope.
She writes, "He was often nasty, swearing at me and being harshly critical … I didn't like being treated like that, but I could take it.
"He manhandled me in rehearsals from the start, pushing me, whacking my stomach, bending my arms roughly. I thought that was just how it went – how dancers worked with each other. I was tough. I could take it.
"One day, Maks was trying to put me in a certain position and hit my stomach so hard with his open palm that I had a red handprint there for the rest of the day.
"He wanted my head in a specific position. To achieve that, he slapped me across the face. Hard.... he was extremely apologetic."
She writes that cameras caught the altercation, but she didn't want to "ruin Maksim's career," and after Maksim was shown the footage it disappeared.
Solo also claims that DWTS judges were swayed by internal memos, and that Maksim insulted Len Goodman on air to make sure the pair stayed at least another week.
Maksim has since responded to the claims by tweeting, "Always hated hypocrites and liars … but when someone is both AND an opportunist, I just feel bad for them. Can't win at someone's expense," and "Life's best lessons are the ones that you smile through … while they hurt you the most! I'm bullet proof … FIRE AWAY!"
His partner for the all-star season, Kirstie Alley, also defended Maksim by tweeting, "I think it's always important to use your 15 minutes of fame to create something good in the world … on that note … smooch and buona notte."