Honeymoon In Paris: Robin Williams & New Wife Spotted Shopping In France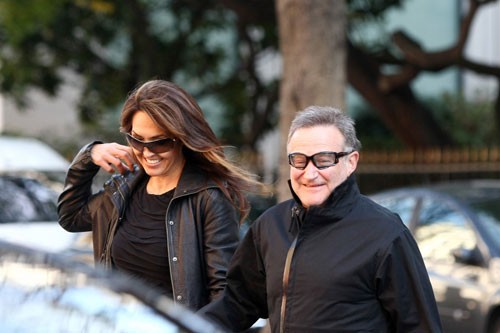 Newlyweds Robin Wiliams and Susan Schneider went shopping while in Paris, France, today. Perhaps the couple is on their honeymoon?
The actor and graphic designer wed in an intimate ceremony at the Meadowood Resort in St. Helena, Calif., on Sunday. Guests reportedly included Steven Spielberg, George Lucas and Billy Crystal.
Robin was previously married to Valarie Velardi, and he split from his second wife, Marsha, in 2008 after 19 years of marriage. He has three children.
The actor stars in the upcoming film "The Wedding" about a long-divorced couple who fakes being married as their family unites for a wedding.  Amanda Seyfried, Robert De Niro, Katherine Heigl and Susan Sarandon also star.