Honey Boo Boo & Family Hospitalized Following Car Crash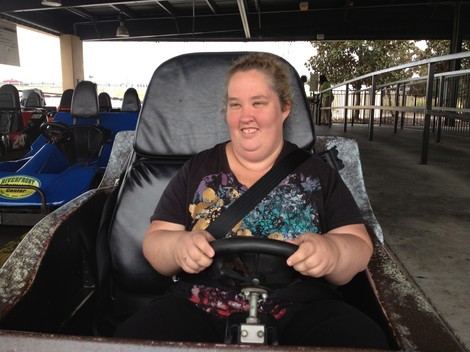 Beloved reality TV star Honey Boo Boo and her family were involved in a car accident on Monday night that sent the entire clan to the hospital.
A vehicle side swiped the SUV the "Here Comes Honey Boo Boo" stars were traveling in as they drove through a traffic light in McIntyre, Georgia.
Mike "Sugar Bear" Thompson was behind the wheel while daughters Honey Boo Boo (Alana), Pumpkin and Jessica and wife June were passengers.
Pumpkin told TMZ.com that her father sprained his neck and has a contusion on his back. Honey Boo Boo, who hit her head against a passenger window, has complained of a headache and sustained bruises on her chest. She is also having panic attacks as a result of the incident.