'Homeland' & 'X Factor' Renewed For Season 3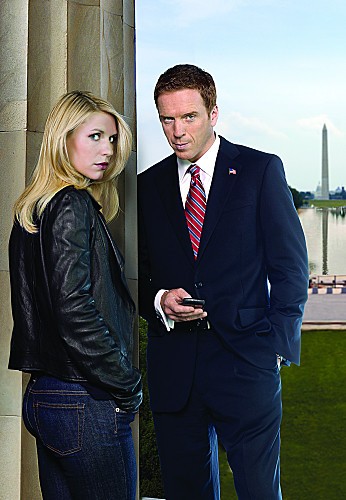 Showtime is renewing CIA drama "Homeland" for season three, greenlighting a 12-episode run. Production on the third season will begin next spring.
Showtime president of entertainment David Nevins released the following statement on the show's renewal: "The Emmy wins for Homeland have certainly set the stage for a great second season. The writers, cast and crew of Homeland continue to create a remarkably entertaining and suspenseful roller coaster ride, growing audiences week after week. We can't wait for our viewers to experience what unfolds through the rest of season two. Our partners at Fox 21 have been tremendous, and we are thrilled to begin the planning for Homeland's third season."
In related news, Fox renewed "The X Factor" for a third season, set to debut next year.
Series creator and head judge Simon Cowell said in a statement he "couldn't be happier" about the news. "I am so proud of the show and the team who have made it this season...The gloves are off! Expect fireworks!" he wrote.
Fox president of alternative programming Mike Darnell added,  "This season, Simon and the producers of The X Factor took an already strong show and made it absolutely fantastic. The format changes are working, the contestants are unbelievably talented, and Britney [Spears] and Demi [Lovato] -- alongside Simon and L.A [Reid] -- have brought an incredibly fun new chemistry to the judges' panel that our fans really love."