'Homeland' Cast Risked Danger To Shoot In Israel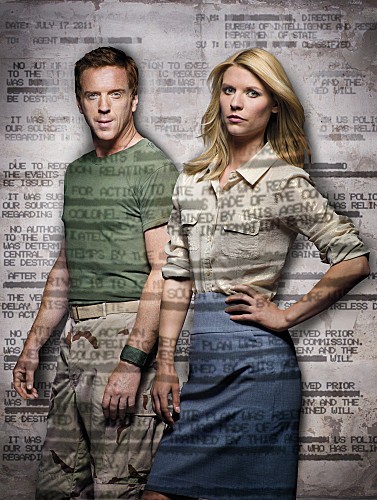 Actress Claire Danes braved security concerns to shoot Emmy Award-winning series Homeland in Israel.

The cast and crew of the hit drama normally shoot in North Carolina, but they filmed several episode of the the show's first season in the Middle East, where the TV series Prisoners of War - which inspired Homeland - was based.

However, because Israel doubled for Iran on location - and both nations are currently on the brink of war due to weapons conflicts and Iran's refusal to recognise Israel as a country, creator Alex Gansa admits cast and crew were often under threat of imminent danger.

He tells the New York Times, "There was a chaos and energy and feeling that anything could happen at any moment, which you are not going to get shooting in Charlotte. We were just praying that Israel was not going to hit Iran in the middle of filming."

But Danes, who on Sunday took home the Outstanding Lead Actress in a Drama Series Emmy for her portrayal of a counter-terrorism expert on the show, insists she was never too fearful.

She adds, "The tension was palpable, but I didn't ever feel particularly threatened."

And the pregnant star insists they received a warm welcome from the locals: "The night life is incredibly alive and there is an extremely positive and generous spirit towards us, quite at odds with what some might have imagined."