'Home Improvement's' Taran Noah Smith Busted For Drugs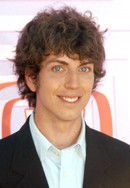 Former Home Improvement star Taran Noah Smith has been busted after he was allegedly caught possessing cannabis.

The actor was pulled over in Los Angeles County on Wednesday and cited for driving under the influence of marijuana.

He was taken into custody after cops found drugs in the vehicle, according to TMZ.com.

Smith shot to fame playing funnyman Tim Allen's youngest son on hit 1990s sitcom Home Improvement.